AUSTIN, Texas — Despite near-freezing temperatures that made fingers numb, hordes of music fans descended on Austin's downtown streets and nightclubs for the final day and night of live performances Saturday (March 20) at the 2010 South by Southwest music conference and festival.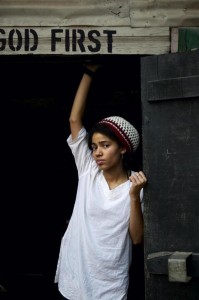 "Didn't know it got that cold here," said a bundled-up festivalgoer from Los Angeles, as he thrust his hands into his pockets while waiting for friends on Sixth Street at the heart of the club district.
The spring chill and heavy clouds caught many by surprise. Just a day before, the weather had been a balmy 72, with glorious sunshine and blue skies.
Among the dozens of downtown showcases was celebrity chef Rachael Ray's third annual party at Stubb's, a Harley-Davidson showcase at Club DeVille (where guests could "ride" a new motorcycle on a stationary platform) and a promotional event for the Hamburg, Germany, Reeperbahn Festival at Texas Embassy (formerly Habana). Singer Nneka performed on the cramped stage while invited guests munched on bratwurst and potato salad and drank German beer.
The jam-packed SXSeattle Party at Beauty Bar was a celebration of the current (and varied) Seattle sound, with two stages — one outdoors and under cover, the other indoors.
The outdoor stage featured Visqueen, The Cave Singers, Dutchess and the Duke, The Lonely Forest, Maldives and others; the indoor hip-hop stage included Dark Time Sunshine, Macklemore (in an electrifying set), THEESatisfaction, Mash Hall, Grynch and Dyme Jeff. In the "green room" for the indoor stage, the atmosphere was collegial and congratulatory as performers entered and exited the stage.
Seattle rapper Fatal Lucciuano, in a brightly colored plaid shirt and red cap, was in a bouyant mood at he greeted pals from the Seattle hip-hop scene.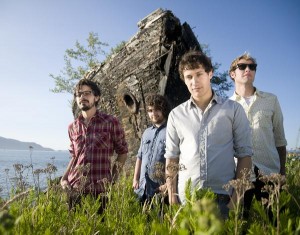 The SXSeattle Party was a Seattle City of Music event sponsored by the Mayor's Office of Film and Music, Experience Music Project, Hard Rock Cafe Seattle and other companies.
Nearly 2,000 bands played 89 stages at the festival, but the numbers were much higher when unofficial shows outside of downtown Austin were added to the mix (including an impromptu but illegal outdoor show broken up by police).
The downside of all this merriment — especially when temperatures dipped into the 30s — was standing in line for hours. The entire festival, which included panel discussions, mentor sessions for musicians, private parties, secret shows and surprise concerts, was nearly overwhelming.
The death of Alex Chilton, who succumbed to a heart attack Wednesday in New Orleans, prompted a tribute concert for the former member of the Box Tops and Big Star at Antone's. And there were reports of other impromptu tributes around town to a man who had had a huge influence on indie rock.
The Austin Music Awards were doled out Saturday night at the Austin Music Hall. The awards mean more to longtime Austinites than the average college student quaffing beer at Sixth Street clubs, but the Saturday evening event will filled with warm vibes.
Big winners included Bob Schneider (who won musician of the year, among other awards), Sarah Jarosz, Los Lonely Boys and Asleep at the Wheel frontman Ray Benson. (Schneider also played Rachael Ray's party Saturday at Stubb's.)
British group Muse was probably the most-raved-about concert of the festival (Friday at Stubb's), but Courtney Love's resurrected Hole (playing Friday at the Spin party) brought mixed comments (sorry I missed it).
Other standout shows included Cheap Trick (without drummer Bun E. Carlos) Friday at Auditorium Shores and 70-year-old Smokey Robinson of Motown fame Friday at the Austin Music Hall.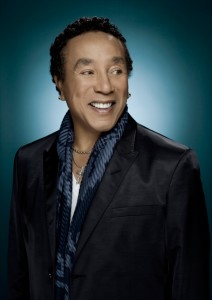 Robinson also charmed a packed auditorium at the Austin Convention Center during the keynote interview with music journalist Dave Marsh. Robinson, who might have been dismissed as irrelevant a few years ago, is enjoying a late-in-life return to the spotlight. Appearing at SXSW couldn't have been a better opportunity to reinvigorate his career and introduce himself to a young audience.
Watch the keynote interview: