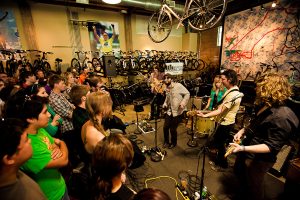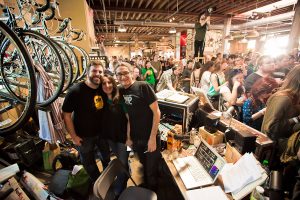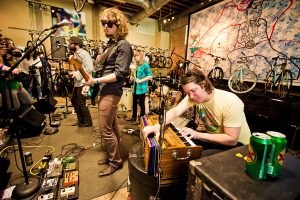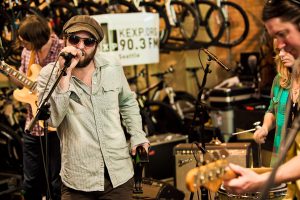 Hard-working Seattle photographer Christopher Nelson blitzed the SXSW music festival and conference last week. You'll find multiple stories and photos at GeneStout.com.
The photos in this post are from a live broadcast by Seattle station KEXP last Thursday, March 17, at Mellow Johnny's Bicycle Shop in Austin.
The featured band was the Black Angels, an Austin band that has been a frequent guest on KEXP.
Also on hand were KEXP staffers Kevin Cole, Chris Kellogg and Cheryl Waters.
Here's Nelson's previous post on SXSW from GeneStout.com.
Here's a link to Nelson's Web site.
Read more about SXSW here.
— Gene Stout