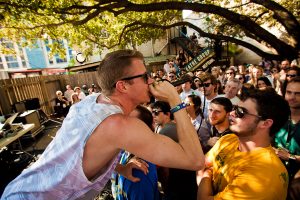 Seattle photographer Christopher Nelson put in a marathon week in Austin, Texas, at the 2011 SXSW music conference and festival, one of the biggest and most important gatherings of music industry professionals and fans in the country. The event closed Sunday, March 20.
Here's what Nelson wrote about Friday's SXSeattle showcase, as well as an OMD concert at which four people were injured: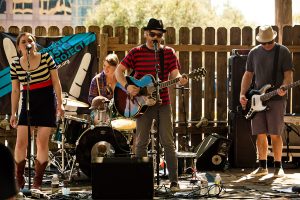 "SXSeattle was awesome. I have never been happier to see Caffe Vita coffee in my life. I caught almost every set at Copa; Macklemore was definitely the hottest ticket there. I enjoyed his positive energy and knack for getting the crowd going. I think my second favorite show of the showcase was The Redwood Plan, which was basically the show that kicked the day off for me. Other honorable mentions from the party were Wild Orchid Children, Tea Cozies and Fences.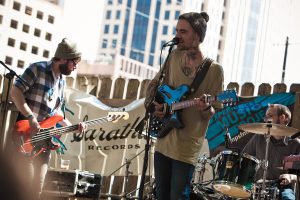 "I ended the night by going to see OMD, which I had heard all day would be amazing. I was sad to see Stubbs only half full for this headliner, but figured it would only make getting up to the front that much easier. I managed to get into the photo pit, and right when the concert started, one of the most horrific things I have ever witnessed happened.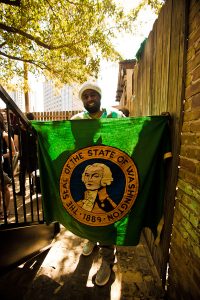 "A giant TV camera boom that was flying over the crowd came crashing down on the audience, literally a few feet from me. I saw the whole thing and even took photos, more from instinct than anything else. But once I saw the magnitude of what happened, I quickly put my camera down. At least three people were on the ground, with as many as 10 hurt, and I would guess three to four seriously.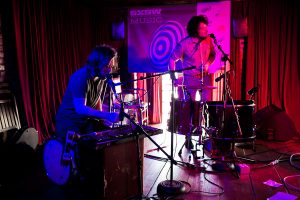 "I went outside and just stood there in disbelief. A few minutes went by and some nice Australian guy got my attention and asked if I was all right. He thought I was on LSD and wanted to make sure I was OK. After I told him what had happened, we chatted for a good 30 minutes, which really helped calm me down.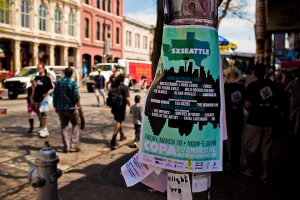 "It was definitely the saddest thing I have ever seen at a show. I could have easily been one of the people on the ground. People had bloody hands, bloody heads, and the concert stopped dead in its tracks. I hung out about 20 minutes, until I just couldn't stomach it anymore. I was pretty freaked out and literally shaken for a good 30 minutes afterward. After I left, I flipped through my photos and quickly realized I couldn't really stand looking at them.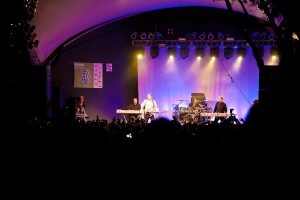 "As I was walking to meet my ride, I noticed OMD did finally take the stage and I ducked in for two songs and was happy to get a few shots from the back of the house. As weird as it may sound, I'm glad the show went on. And I hope people were able to black out what had happened."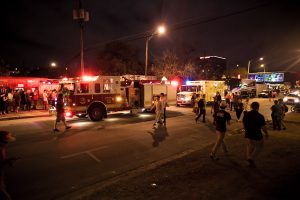 Read the Hollywood Reporter's story about the OMD incident here.
Read Nelson's last report from SXSW by following this link.