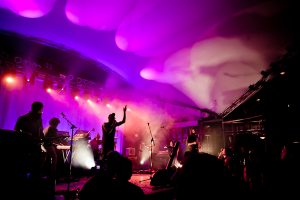 Seattle photographer Christopher Nelson has been in Austin, Texas, this week for the 2011 SXSW music conference and festival, one of the biggest and most important gatherings of music industry professionals and fans in the country. The event continues through Sunday, March 20.
Nelson, who was clearly stoked for his first trip to Austin for SXSW, sent the accompanying photos from Thursday's music showcases and parties. Here's what he had to say about the day's activities:
"Another AMAZING day here in Austin. My only regret yesterday was not wearing shorts! (the weather has been in the 80s).
"I'm running out the door to catch the SXSeattle party, but wanted to send a few photos before I did.
"The first photos are from the Strokes at Auditorium Shores. I was surprised and excited to find out I could shoot them. But it ended up being a huge mess because there were too many photographers for the photo pit. And poor planning on the production end made for an unruly scene. But I still had fun.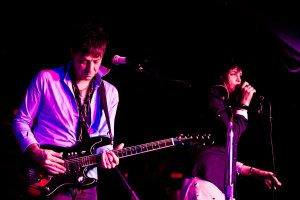 "The best show I saw all day was by a Seattle band, the Lonely Forest, which played at Maggie Mae's. Great energy, super-tight and they just looked like they were having fun.
"Next, I managed to get into the Kills and work my way up front to get a few decent shots. But even more fun than that were all the wonderful people I met, just waiting for shows. I met people from France, Spain, the UK and from all around the US — not to mention a few wonderful Seattleites. I really love this town and this festival."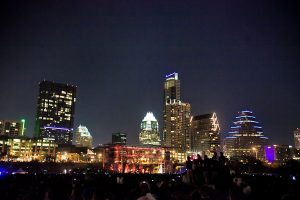 "I finished off the day with TV on the Radio at Stubbs. Didn't make it to the (photo) pit, but again, I met some lovely people from Sequim, WA, and Austin that I hope to run into again.
"The entire day was magic. Just slipping into venues right before shows started, for example. But when I didn't get and 'ideal' spot, I often ended up meeting someone that I really enjoyed. It seemed like the universe shined on me yesterday."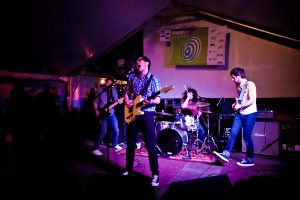 Check out Nelson's last batch of SXSW photos from the Brent Amaker and the Rodeo showcase.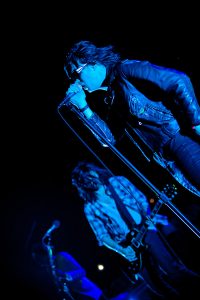 Read more about SXSW here. And visit Nelson's Web site by following this link.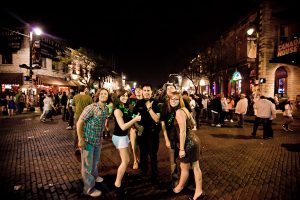 Nelson will have at least one more report and photo gallery from SXSW. Please check back soon.
Here's a story from the Austin American-Statesman about the final days of SXSW. The story includes a report about a falling camera boom at an OMD show that sent four people to a local hospital.