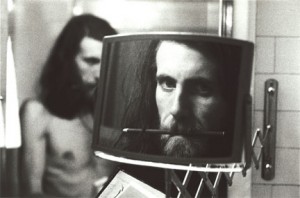 It's amazing how much excitement a still photograph can convey. Even a photo of a highly kinetic art form like rock 'n' roll.
Opening Saturday (Feb. 6) at the Experience Music Project /Science Fiction Museum and Hall of Fame is "Taking Aim: Unforgettable Rock 'n' Roll Photographs Selected by Graham Nash."
That would be the Graham Nash of Crosby, Stills & Nash fame. And the Hollies.
Nash was guest curator of the exhibit of 98 photographs of such iconic artists as Elvis Presley, B.B. King, Bob Dylan, Sid Vicious, Jimi Hendrix, Ice-T, Elvis Costello, Joni Mitchell and Neil Young.
Nash and Jasen Emmons, EMP/SFM's director of curatorial affairs, began with 1,500 photographs, but whittled that number down to 98 striking images. Visitors will see many rare photographs, as well as some familiar images. Musicians are shown in private settings, on stage and in unusual circumstances (such as Bob Dylan kicking a tire down a New York City sidewalk in 1963).
"For Graham, the guiding ideas were attitude and energy," Emmons said during a media preview of the exhibit this week. "He felt that was the essence of rock 'n' roll."
Among the photographers represented are Annie Leibovitz, Anton Corbijn, Jim Marshall, Mick Rock, Lynn Goldsmith, Charles Peterson and Jini Dellaccio, the Northwest photographer (now in her 90s) who created amazing photos of The Sonics, Wailers, Paul Revere & the Raiders, Merrilee Rush & the Turnabouts and even Neil Young
Some of the photos are grouped by theme. There is, for example, a wall of musicians' hands, among them a striking photo of John Lee Hooker's left hand in a "V" pose reminiscent of "Star Trek."
A Mick Rock photo — created during a photo shoot for Mott the Hoople's "All the Young Dudes" album — shows a waif-like boy posing with a cardboard guitar in England. The photo is juxtaposed with a shot of Jimi Hendrix in all his glory.
"Graham says on the audio tour, 'That was me. I was fantasizing about being one of these rock 'n' roll kids.' And I wanted the photographs (of the boy and Hendrix) to define that this is what you hope to be,' " Emmons said.
"And Hendrix was, of course, the embodiment of that and you see the way they're holding their guitars is similar.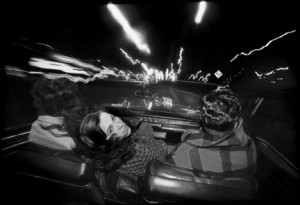 Among the photos on display: Emmylou Harris on a desolate country road in Franklin, Tenn., in 2001 (Leibowitz); Neko Case & Her Boyfriends, riding gleefully in a convertible in Tacoma in 2000 (Alice Wheeler); Mudhoney fans body -surfing at the 1991 KNDD-FM Endfest at the Kitsap County Fairgrounds (Peterson); and a rare shot of Ray Charles playing a saxophone at City Auditorium in Memphis in 1961 (Ernest C. Withers).
A photo of Elvis Presley taken by William V. (Red) Robertson performing at the Fort Homer Hesterly Armory in Tampa in 1955 was cropped and used on the cover of his first studio album, "Elvis Presley."
" 'Taking Aim' is an insider's look at rock photography, seen from Graham's perspective," Emmons said.
"Graham has been on both sides of the camera, and this exhibition combines his two passions — music and photography — and provides a unique look at musicians and the photographers who captured the essence of rock 'n' roll and helped shape its image."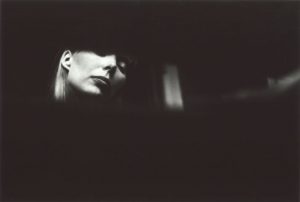 An ambient soundtrack accompanies the exhibit featuring music by the artists on display.
Visitors can enter an interactive photo studio where they can pose for and edit their own "rock star" photos — or experiment with digital images from the show, cropping and reconfiguring them. Monitors also display digital images taken by visitors — or anyone who wants to share their photos by email — in the photo gallery or on a related Flickr site.
"An Evening With Graham Nash," the exhibition's kickoff event Friday night (Feb. 5) at the JBL Theater is already sold out. Joining Nash are photographers Dellaccio, Wheeler, Marshall, Peterson, Henry Diltz, Alan Messer, Neal Preston and Joel Bernstein.
On Saturday (Feb. 6), several panel discussions are offered: "All Access — Shooting Rock and Roll" at noon, "Monsters of Rock Photography" at 2 p.m. and "Taking Aim on Neil Young" (with Dellaccio, Bernstein and Emmons) at 4 p.m. The first and third panels are free and seating is first-come, first-served; the 2 p.m. panel is $8 for members and $20 for non-members (museum admission is included).
Related to the "Taking Aim" exhibit is a collaborative sculpture created by Nash and renowned Seattle artist Ginny Ruffner. The bronze sculpture is on display outside the "Taking Aim" gallery. I hope to provide a photo of the unusual sculpture and additional information in a separate blog.
"This collaborative sculpture evolved out of our similar attitudes about the different forms of beauty," Ruffner said in a statement. "The flowing motion of the bronze element echoes the flowing music."
For more information EMP/SFM click on this link.