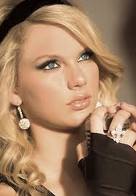 In just a few hours, the National Academy of Recording Arts and Sciences will announce the winners of the 52nd annual Grammy Awards during a telecast at 8 p.m. ET/PT on CBS-TV.
Heavily favored to win is country-pop singer Taylor Swift, who is up against Lady Gaga, Beyonce, the Black Eyed Peas and the Dave Matthews Band for the coveted best album award.
Who do you think will win?
Watch a Grammy preview from TV Guide: