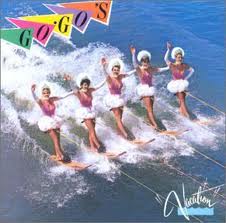 The things you learn by perusing your Inbox.
Last week I found out that "We Got the Beat," The Go-Go's' proto-girl-power anthem, "is the Girl Scouts Rock! Powered by Roland theme song." (Roland is the keyboard maker.)
"This year will mark the 30th anniversary of (the debut Go-Go's album) 'Beauty and the Beat,' " guitarist Charlotte Caffey said in a Girl Scouts of America press release. "As a female musician and songwriter and mother of a 16-year-old daughter myself, I love that the Girl Scouts and Roland have partnered to bring girls across the country access to making music."
And just yesterday I discovered that a reunited Go-Go's would being playing Aug. 14 at Seattle's Woodland Park Zoo, as part of the summer ZooTunes concert season.
I don't have much to add to this post, except to point to an excerpt of a pre-"Beauty and the Beat" review archived on The Go-Go's Notebook, an exhaustive "blog dedicated to the investigation, documentation and appreciation of the Go-Go's!"
Here's a link to The Go-Go's official Web site.
Read Mikel Toombs' recent review of The Go-Go's here. Another story appears on the blog site Another Rainy Saturday.
(EDITOR'S NOTE: Mikel Toombs is a frequent contributor to GeneStout.com. Read his recent story on Olof Arnalds here.)