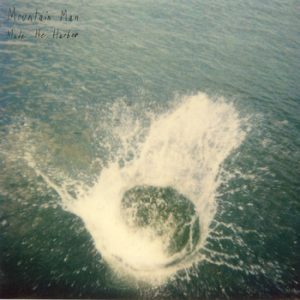 By MIKEL TOOMBS
You'd probably expect an act called Mountain Man to be a bearded guy in a flannel shirt.
Well, the first thing you'll notice about Vermont's Mountain Man, which opens for The Decemberists Friday night (Feb. 18) at Seattle's Paramount Theatre, is that there is (er, are) three of them and, happily, none of the three women (Molly Sarle, Amelia Meath and Alexandra Sauser-Monnig) sport any facial hair. As far as the attire, OK, we'll just have to wait and see.
Now, the wonderful Decemberists are no secret to the Northwest, nor to anywhere else, it appears; the Portlanders' new album, "The King Is Dead," landed at No. 1 on the charts. Mountain Man is another story, and a compelling one.
As the title of its current album, "Made the Harbor," suggests, Mountain Man, like The Decemberists, can be nautical but nice. However, the trio's entrancingly homespun, tight-knit acoustic sound is far more basic than the headliners' expansive, collective approach. These are, and this is, simply good folk.
Watch a video of Mountain Man's "Animal Tracks" here.
(EDITOR'S NOTE: Mikel Toombs is a frequent contributor to GeneStout.com. Read his recent story about Motorhead's Lemmy Kilmister here.)