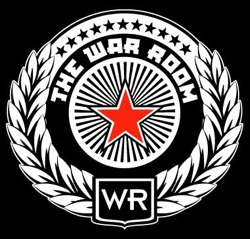 The state's law requiring nightclubs to install expensive fire-suppression systems is a factor in the demise of hip Capitol Hill nightclub The War Room, which faced a Dec. 1 deadline to a install a sprinkler system estimated to cost more than $60,000.
The club plans to close Nov. 30 and is now officially for sale.
"It's a huge factor," said co-owner Marcus Lalario said of the fire sprinkler law. "$60,000 — that's three school teacher salaries."
In addition to fire sprinklers, the club would have to install a water line at a cost of about $20,000.
The Capitol Hill nightclub where Seattle Mayor-elect Mike McGinn gathered supporters on election night will close after five years of hosting hip-hop and dance shows.
In addition to the fire sprinkler law, Lalario cited liquor tax increases and other onerous and costly issues facing Seattle nightclubs. Other local clubs may also close, though many have complied with the state's deadline for fire-suppression systems. The original deadline was Dec. 1, 2007.
Washington was among a handful of states that enacted laws after the 2003 fire at The Station nightclub in West Warwick, R.I.
"We feel like we've had a good run of it," Lalario said. "It's time to move on to other projects, while we're ahead of the game."
Among Lalario's other ventures is a distillery, called Batch 206, that he'll launch soon with fellow Seattle nightclub owner Jeff Steichen. Small craft distilleries are now permitted to operate in Washington State.
Lalario and business partner, Brian Rauschenbach, will continue to operate another establishment, Captain Blacks, a bar and restaurant.
In addition to popular dance and hip-hop nights, the club has been host to a slew of bands, among them Cave Singers, Band of Horses and Wolf Parade.
Besides the McGinn party, the War Room was party central for the Barack Obama election-night party, with members of Pearl Jam and many local DJs celebrating with an overflow crowd.
"We honestly feel like we made a difference in the city with the War Room," Lalario said. "But with so many issues still facing nightlife, we're ready to move on. The liquor tax increase (and) mounting pressures from the city and state helped us make the decision."