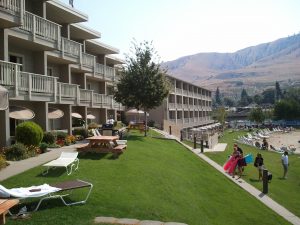 By GENE STOUT
Lake Chelan isn't just for summer vacations anymore.
Sun-tanning by the pool, boating, waterskiing, jet-skiing, golfing, cruising the main drag in your street rod/convertible/monster trunk, carousing in your Tommy Bahamas, and/or cavorting in your teensie-weensie bikini. Kiss most of these activities goodbye now that fall has arrived.
As the seasons change, so do the tourism options at the sunny inland paradise in north-central Washington State. (Who knows? You may even run into Dave Matthews at a local coffee shop. More about this later.)
One activity that remains a constant through many of the off-summer months is wine tourism (though not necessarily in the dead of winter). In 2009, the region was designated the state's 11th American Viticultural Area (AVA). Lake Chelan has a clear advantage over other Washington State AVAs: it's a long-established resort town, dating back decades to the turn of the last century.
Fifty-five-mile-long Lake Chelan, the largest, deepest natural lake in the state, is named for a Salish Indian phrase meaning "deep water." How deep? Nearly 1,500 feet. Think of it as a crack in the world.
The ancient glaciers that formed the lake deposited minerals and nutrients, which together with sunny slopes and a temperature-moderating "lake effect," provide a favorable environment for growing wine grapes.
The towns of Chelan and Manson are home to more than 16 wineries, among them Chelan Estate Vineyards and Winery, Hard Row to Hoe, Karma Vineyards, Lake Chelan Winery, Nefarious Cellars, Tildio Winery, Tsillan Cellars Winery, Tunnel Hill and Vin du Lac.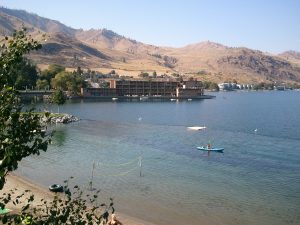 Each has its special charms, from Hard Row to Hoe's bordello-themed tasting room to Tsillan Cellars' faux Italian villa. Collectively, local wineries form a horseshoe of tasting experiences at the south end of Lake Chelan. (They don't grow grapes at the north end of Lake Chelan; they grow snow.)
Though summer is now a memory, arid Lake Chelan is often sunny and warm through early fall. And for wine lovers, seasonal activities are abundant as we pass the autumn equinox.
The annual Crush at the Wineries festival and Tunnel Hill Winery's 2011 Winemakers Dinner and Cellar Christening are in early October, followed by the Fall Barrel Tasting in late November. More about these events in a moment.
For the last several years, my wife and I have made an annual trek to Lake Chelan, usually at the peak of summer. We don't generally like cold; we like heat, blue sky and golden hills.
During our four-day stay at Lake Chelan in early September, when temperatures exceeded 90 degrees each day, we made a pact to sample wineries and restaurants we had missed on previous trips, as well as revisit some of our favorites.
As in past years, we stayed at Campbell's Resort, one of the oldest, most luxurious resorts in Chelan. The original hotel, still an iconic structure at the center of a modern, sprawling complex, was built in 1901.
Campbell's is centrally located in downtown Chelan at the southern tip of Lake Chelan. The resort has a huge swath of beach and multiple pools and spas. It is a very special place, offering superior service and one of the best breakfast menus in Chelan (not to diminish the lunch/dinner menus, but Chelan has a lot of options in that regard). Though a bit pricey, special packages are available. And just remember, "sorry" and "no vacancy" are just invitations to keep trying.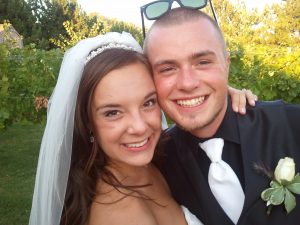 We timed this year's visit to attend a family wedding. With its abundant sunshine and gorgeous outdoor settings (many at area wineries), Lake Chelan is a popular destination for wedding parties. In fact, nearly a dozen weddings took place Sept. 10, giving newly wedded couples a memorable date of 9/10/11 — not to mention sunny weather and 90-degree temperatures. The presence of so many wedding parties made for a festive weekend in downtown Chelan.
My cousin's wedding took place that day at Wapato Point Cellars in Manson, just a few miles from downtown Chelan. The spacious winery is a scenic location for outdoor weddings. It also boasts the destination Winemakers Grille, which was filled to capacity on the same evening as my cousin's wedding party of more than 100 people. That's quite a feat for any facility, and the kitchen staff pulled it off with aplomb.
Among the wines featured at the event was the refreshing Harmony, a blend of Pinot Grigio and Riesling. This was easily the most popular offering among a number of excellent single varietals.
Travelers who aren't attending a wedding might enjoy the friendly My Buddy's Place, a Manson pub that serves a tasty array of hamburgers; or Cafe Manson, where Adrianne Young and husband Erik Cannella serve such entrees as catfish (with black-eyed pea salad) and balsamic glazed ribs.
Manson also boasts such wineries as The Blending Room by Wine Girl Wines, C.R. Sandidge Wines, Tildio Winery, Four Lakes Winery, Chelan Ridge Winery, Benson Vineyards Estate Winery and my personal favorite, Hard Row to Hoe Vineyards.
Operated by Don and Judy Phelps, Hard Row to Hoe takes its theme from an entrepreneurial fellow in the 1930s who ferried miners across the lake to a bordello at Point Lovely. Read the story here. The tasting room is decorated to look the part, with a rack of room keys, old-time photos of "the girls" and wallpaper that demands a closer look.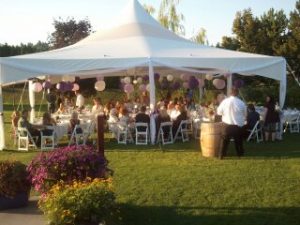 Hard Row has produced a number of distinguished wines, among them the cleverly named Shameless Hussy Viognier and Burning Desire Cabernet Franc. The Iron Bed Red features Cabernet Sauvignon, Cabernet Franc, Syrah and Zinfandel grapes from the Wahluke Slope AVA, with a complex mix of flavors: dark chocolate, currants and tobacco. Northwest wine critic Paul Gregutt gave the 2008 Syrah 93 points in a Wine Enthusiast review.
On the drive back to Chelan from Manson along the north shore (via the Chelan-Manson Highway), be sure to stop at Vin du Lac and Lake Chelan Winery. Surrounded by vineyards, Vin du Lac is a perfect spot for an outdoor French bistro-style lunch, with a view of the lake through the trees from the patio. In 2010, Wine Press NW chose Vin du Lac Northwest Winery of the Year.
Lake Chelan Winery offers a number of distinguished estate wines as well as some of the best barbecue in the area served May through October. Located in a former apple packing shed, the winery is one of the oldest in the area. It features a 3,000-square-foot gift shop and free tastings. A grape stomp is offered every Saturday from 1-4 p.m. through Oct. 22. New releases include the 2010 Pinot Grigio and Stormy Mountain White.
Downtown Chelan offers so many more dining options than it did when I was in high school years ago. Sure, you can still get a decent burger at a local drive-in, but restaurants now include such establishments as Campbell's Veranda Grill and Pub, Bamboo Shoot, Tanti Baci Ristorante, Andante, Local Myth Pizza, Tin Lilly, and Sorrento's Ristorante at Tsillan Cellars Winery.
At the stylish, understated Andante, entrees range from onion-encrusted cod (a personal favorite) to an exceptional spaghetti and meatballs. What makes the latter so good are the expertly seasoned meatballs. At Tin Lilly, try the Bayou Beans and Rice with pan-seared chicken and hot sausage. Or just drink merrily. There are plenty of interesting cocktails on the menu.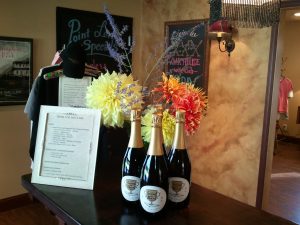 Chelan's premier coffee shop and wine bar is The Vogue — A Liquid Lounge, where owners Mike and Janice Cooney book live music on weekends.
Several years ago, Mike Cooney began a tongue-in-cheek "stalk a rocker" campaign aimed at getting such music celebrities as Dave Matthews, Eddie Vedder and Neil Young to perform there.
With the help of a local graphic artist, Mike Cooney created (really cool) mock concert posters for each artist. A Vedder poster reads: "Mission Statement: Working to get 'Vedder' every day." When Cooney sent a copy to the Pearl Jam front man inviting him to perform at the Woodin Avenue establishment, Vedder returned the poster with the words "Mission Impossible" written across the front.
Cooney chuckles at Vedder's good-natured rejection. But he hasn't given up on celebrity appearances. His latest poster features Neil Young.
Lake Chelan's south shore features a slew of great options, from Tunnel Hill Winery and Nefarious Cellars to Karma Vineyards and Cafe and Tsillan Cellars Winery, easily the most lavish of all Lake Chelan wineries with its Italian-style architecture and grounds on 130 acres. It's a must-see winery with large gift shop and indoor-outdoor dining depending on the time of year. The grounds are stunningly scenic, making them ideally suited for weddings and other large gatherings.
The large tasting room currently serves such award-winning wines as the 2008 Estate Sinistra, a blend of Sangiovese, Barbera and Nebbiolo, offering aromas of cherry and raspberry, as well as earthy and floral scents; and the 2010 estate Bocciolo di Rosa, a wonderful strawberry/watermelon-flavored rose of Syrah that was bottled in March 2011.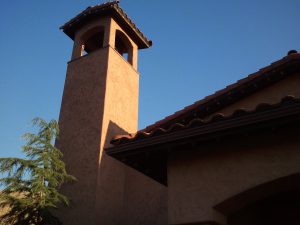 The winery features Sorrento's Ristorante, operated by Jerry Criscuolo and his son, Gennaro Criscuolo. Jerry's parents immigrated in the early 1940s from Sorrento, Italy, to San Francisco, where they operated a successful restaurant and pizzeria for years.
Meals are served in the tasting room or out on the patio or lawn, depending on the weather and season. Entrees include the delectable Cod Putanesca, Eggplant Parmesan and Ravioli with Pesta Sauce, among others. Pasta Night is every Wednesday. We dined on the lawn (under a white, tent-like structure), allowing us a sweeping view of the lake.
Tunnel Hill Winery, which is part of the Sunshine Farm, was built from stone blasted out of the hillside during the construction of Knapp's Hill Tunnel south of Chelan in 1937 (the tunnel is currently part of U.S. 97 Alternate, which connects Chelan with Wenatchee).
Aside from having one of the most unusual winery buildings in Chelan (a new cellar is under construction), Tunnel Hill boasts some memorable wines, among them an estate Riesling, Pinot Noir and Syrah, as well as a Syrah rose, Viognier and the Camino, a blend of Riesling and Gewurztraminer. The 2010 estate Riesling is semi-dry, with flavors of citrus and candied pear. Most Tunnel Hill wines are only available at the winery or at local restaurants.
Nefarious Cellars produces a number of distinguished wines that draw raves from critics and consumers. The 2009 Riverbend Vineyard Wahluke Slope Cabernet Sauvignon is a winner, with aromas of cinnamon, vanilla and roasted fruit and lively flavors of spice, black currant and plum.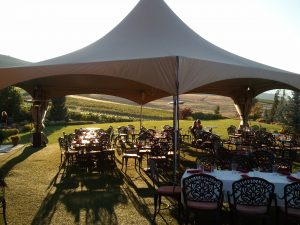 No visit to the south shore of Lake Chelan is complete without a visit to Karma Vineyards and Cave, where an exceptional sparkling wine is made with Chardonnay and Pinot Noir grapes (grown on site) using the laborious, traditional method used in France's Champagne region (Methode Champenoise).
The result is a crisp, dry wine with aromas of vanilla and Granny Smith apples. Karma is one of only a few wineries in Washington State to produce such a sparkling wine. This is a limited-production wine, so check availability before you visit. A visit to the cave is a must for wine tourists.
Karma also offers such still varietal wines as Chardonnay, Gewurztraminer, Grenache Merlot, Pinot Noir, Syrah, Mourvedre, Cabernet Sauvignon, and late-harvest Syrah. Also notable is the 2007 Zen, a full-bodied red blend with flavors of cherry, berry and vanilla bean.
An abundance of wine-related events and activities take place in early fall. The Lake Chelan Crush offers two weekends of wine tasting and other tourist activities sponsored by Lake Chelan Wine Growers Association.
Dates are Sept. 30 to Oct. 2 and Oct. 7-9. Area establishments also offer live music. Visit the website here.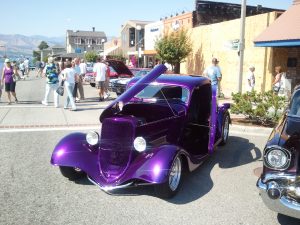 The Mahogany & Merlot Vintage Boat Event is Oct. 1-2 at Lake Chelan Waterfront Park and Marina. The event features beautifully restored vintage boats, as well as a beer and wine garden and food vendors. Follow this link for more information.
On Oct. 7, winemaker Guy Evans and chefs Cannella and Young (of Cafe Manson) are hosts of the Winemakers Dinner and Cellar Christening at Tunnel Hill Winery's new cellar. the evening includes a five-course dinner paired with special wines. You'll find the details here.
Find more information about all the off-summer, wine-related events by visiting the Lake Chelan Wine Valley, Come to the Lake, Historic Downtown Chelan Association and Lake Chelan Chamber of Commerce websites.