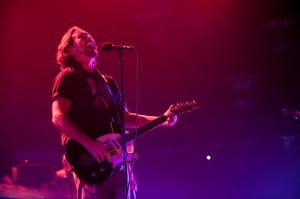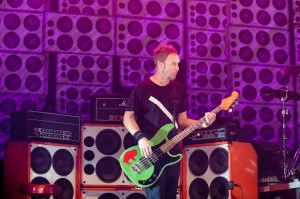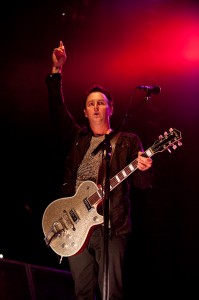 Seattle photographer Jim Bennett traveled to Vancouver, B.C., to catch Pearl Jam's concert Sunday, Sept. 25, at Pacific Coliseum. Opening the show was Mudhoney.
"They play hard, every night," Bennett writes. "They give their all. They lean into the big songs and cradle the quiet ones."
"Eddie Vedder recalled that the band had played in Vancouver 10 times over the past 20 years, thanking the fans for putting so much gas in the band's tank," Bennett said. "He also highlighted that the band's fifth show ever was in Vancouver in 1991."
In addition to Vedder, the band includes Mike McCready, Stone Gossard, Jeff Ament and Matt Cameron.
Pearl Jam's set, which started at 8:45 p.m., continued for nearly three hours.
"If there is to be no show in Seattle this year, the Vancouver show unequivocally knocked socks off left and right and would be an admirable stand-in," Bennett said.
Here's the set list:
Elderly Woman Behind The Counter in a Small Town
Hail, Hail
Save You
Animal
Got Some
Given To Fly
Pilate
Unthought Known
Garden
Even Flow
World Wide Suicide
Setting Forth
Corduroy
Unemployable
Present Tense
Wishlist
Glorified G
Lukin
Porch
First Encore:
Bee Girl
Just Breathe
Off He Goes
Mankind
State of Love and Trust
Olé
Alive
Second Encore:
Chloe Dancer
Crown of Thorns
Smile
Search and Destroy
Keep on Rockin' in the Free World
Yellow Ledbetter/Little Wing
Visit Bennett's website by following this link.