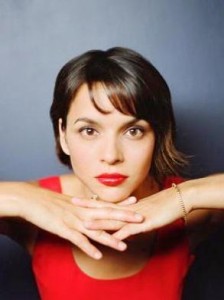 The Eagles, Muse, Phish, The Strokes, M.I.A., Flaming Lips, LCD Soundsystem, Spoon, Vampire Weekend, and Norah Jones top the list of 130 acts announced for the 2010 Austin City Limits Festival Oct. 8-10 at Austin's Zilker Park.
The ninth ACL festival also features Band of Horses, Monsters of Folk, Deadmau5, Sonic Youth, Gogol Bordello, The National, and Robert Earl Keen.
Much-talked-about newcomers Broken Bells, The Temper Trap, Girls, and Miike Snow are making their first ACL Festival appearances. Spanning tastes and genres are Ryan Bingham and The Dead Horses, Robert Randolph & The Family Band, Ozomatli, Nortec Collective and Trombone Shorty & Orleans Avenue.
To see the complete lineup listed by day, visit the festival's official Web site. Single-day tickets go on sale at 10 a.m. Central Time Tuesday (May 18). A limited number of three-day VIP passes and travel packages are also available.
Last year, three-day passes sold out in 14 hours, setting a record for a festival that made its debut in 2002.
Read about Pearl Jam's taping of TV's "Austin City Limits" during last year's festival.
Here's another story about the 2009 festival and its surprisingly soggy weather.
Here's a much longer list of acts scheduled at the 2010 event:
The Eagles
Muse
Phish
The Strokes
M.I.A.
Flaming Lips
LCD Soundsystem
Spoon
Vampire Weekend
Norah Jones
Band of Horses
Monsters of Folk
Deadmau5
Sonic Youth
Gogol Bordello
The National
Robert Earl Keen
The Black Keys
Broken Bells
Slightly Stoopid
Yeasayer
Pat Green
Rebelution
Beach House
The Sword
Matt and Kim
The XX
Portugal. The Man
The Temper Trap
Edward Sharpe and the Magnetic Zeroes
Girls
Ryan Bingham & The Dead Horses
Local Natives
Gaslight Anthem
Lucero
Devandra Barnhart
Blues Traveler
Pete Yorn
The Soft Pack
Gayngs
Amos Lee
Robert Randolph & The Family Band
Ozomatli
Richard Thompson
Martin Sexton
Manchester Orchestra
The Almighty Defenders
Miike Snow
Mountain Goats
Bear In Heaven
Mayer Hawthorne
Midlake
Foals
Switchfoot
Cage The Elephant
JJ Grey & Mofro
Kinky
Angus & Julia Stone
The Morning Benders
Hockey
White Rabbits
David Bazan
Asleep at the Wheel
Trombone Shorty & Orleans Avenue
Nortec Collective
The Very Best
Beats Antique
Henry Clay People
Blind Pilot
GIVERS
Dawes
Band of Heathens
Charlie Mars
Two Door Cinema Club
Lissie
Sarah Harmer
Constellations
T. Bird and the Breaks
Chief
Frank Turner
Those Darlins
Carolyn Wonderland
Kings Go Forth
The Relatives
The Ettes
Qbeta
Mynamisjohnmichael
Basia Bulat
Balmorhea
Dan Black
The Jane Shermans
The Kicks
Ponderosa
Two Tons of Steel
Caitlin Rose
SPEAK
Run With Bulls
Maxim Ludwig
Gospel Stars
Heavenly Voices
Wesley Bray & The Disciples of Joy
Jones Family Singers
Ashley Cleveland & Kenny Greenberg
Buddy & The Straight Way Travelers
Ruby Jane Smith
Verve Pipe
Frances England
Jellydots
Elizabeth Mitchell
Okee Dokee Brothers
Tom Freund
School of Rock
Q Brothers