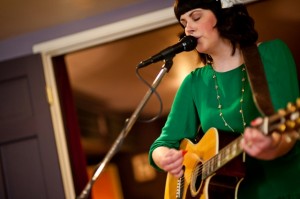 By GENE STOUT
I recently attended an intimate and enchanting rehearsal by local singer-songwriter Alessandra Rose at a private studio in West Seattle.
Rose and her musical collaborators, fellow singer-songwriters Zach Fleury and Kaylee Cole (along with drummer, multi-instrumentalist and MVP Rusty Willoughby), were warming up for a concert Wednesday, April 4, at the Triple Door.
It's always a treat to hear really talented musicians in an informal setting in which minor flubs are taken in stride and treated as part of the fun – or as part of a learning experience. That's what rehearsals are all about.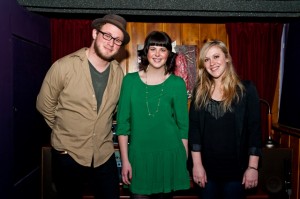 But rehearsals are also about getting it right. And Rose, with a truly lovely voice, has the right stuff.
Those attending Wednesday's show surely will be rewarded with a very special performance by a rising Seattle star.
Rose was the longtime front woman of Seattle band The Kindness Kind. She has also performed with the Seattle Rock Orchestra, paying tribute to David Bowie in glitzy attire and hot leather pants.
Rose has been on her own since 2010, pursuing a career as a solo artist and drawing comparisons to Bjork and Cat Power with her expressive, jazz-tinged vocals.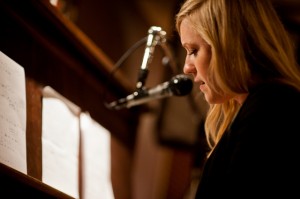 On hand for the rehearsal was photographer Jason Tang, who provided the photos for this post. Visit his website here. For more information about Cole, visit her blog.
Ticket information and other details about Rose's show can be found at the Triple Door website. And enjoy a video of "Don't Hold Me":
Listen to Fleury's music on MySpace. And here's a video of "Paraffin & Down," a Fleury song featuring Rose: