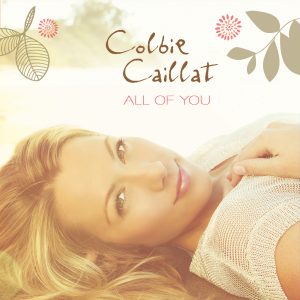 Effervescence is Colbie Caillat's trademark. Ever since the stratospheric debut of her 2007 single, "Bubbly," the twenty-something, Malibu, Calif., beach girl has identified herself with sunny vibes and romantic optimism.
While it may be easy to dismiss her as a girly-girly lightweight, Caillat (who unsuccessfully auditioned for "American Idol" before finding fame on her own) is a master of tuneful, upbeat pop songs that stick in the head like high school memories.
Longtime fans will love her newly released third album, "All of You," which lives up to the promise of previous releases with such unsinkable songs as "What Means the Most," "Dream Life" and "Think Good Thoughts," an ode to the power of positive (romantic) thinking.
The album kicks off with the eye-opening "Brighter Than the Sun," a wake-up call for anyone expecting to snooze through the Bubbly girl's latest disc. The song, co-written by One Republic's Ryan Tedder (one of five producers on the album), explodes with staccato vocals, handclaps, rapidly strummed guitars and a soaring chorus.
Speaking of producers, it's impossible to miss the influence producer/father Ken Caillat, who helped shape Fleetwood Mac's sound in the 1970s with twin-tracked harmonies and booming acoustic guitar sounds (on "Rumours" and "Tusk").
What's uncommon about Caillat's third album is the presence of rapper Common on "Favorite Song," an upbeat pop/rap song that's as fun as it is improbable.
The first single off the album, "I Do," has been a shoo-in for summer weddings. Honest and direct, the album is a musical self-portrait filled with romantic yearning. It closes on a somber note with "Make It Rain."
Read my 2007 interview with Caillat here.
— Gene Stout