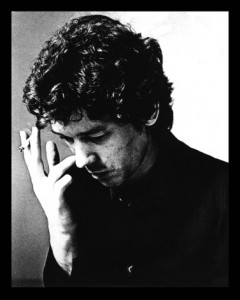 "The Mystery of Ron Davies," a tribute album dedicated to the music of Northwest songwriter Ron Davies, will be released at a show Sunday, June 26, at Hale's Palladium, 4301 Leary Way N.W.
Proceeds from the release party will go to MusicCares, a nonprofit organization providing assistance for music people in times of need.
Among many other songs, Davies is remembered for the 1971 hit song "It Ain't Easy," recorded by David Bowie, Three Dog Night and Long John Baldry. More recently, "It Ain't Easy" has been performed and recorded by such bands as Jack White's Raconteurs, Gary Eaton's KingSizeMaybe, bluesman Chris Smithers, Ohio's Three Horse Johnson and most recently, punk-influenced band The Scarred.
Eric Apoe, a longtime friend of Davies' and devoted fan of his music, assembled more than 50 Seattle artists to perform on the album and at the tribute/release party. Music begins at 7 p.m.; admission is $10.
"It Ain't Easy," like other Davies songs, has proven timeless.
"Ron Davies left songs, many songs," Apoe said. "For a few of us, those songs echoed in our heads for years."
Recent recordings of Davies' songs by Nanci Griffith, Chris Scruggs, Kevin Welch and Sam Roark demonstrate that Apoe's sentiment is shared by many artists.
"I'm amazed not only at the diversity of people who came out to play on this album, but by the dedication they gave to the project," Apoe said.
The recent passing of Kent Morrill of the Fabulous Wailers provides a link to the project's namesake.
"Ron Davies was just 17 when the Fabulous Wailers began recording and playing (his) songs," Apoe said.
Soon after, Ron moved to Hollywood and signed with A&M Records.
Over the years, "Kent remained a huge fan of Ron's as well as a part of Ron's success as a writer," Apoe said. "We're all sad at Kent's passing, but the fact that he was able to cut one of Ron's songs before leaving us just points to the fact that this is a special album in many ways."
Morrill recorded the Davies song "Higher Ground" for this project. It was one of the last songs Davies wrote, and the last that Morrill recorded.
Enthusiasm for Davies' music is shared by many other Northwest artists on the CD, from relatively young musicians Tommy Dean and The Gloria Darlings to elder statesman Baby Gramps.
"The Mystery of Ron Davies" showcases a musical heritage unique to Seattle. Other featured artists include Apoe, Alice Stuart, Jeff Tassin, Gibson Davies, Schmootzii the Clod, Carla Torgerson, Nancy K. Dillon, Tekla Waterfield, Max Paul Schwennsen, John Nelson, Reggie Garrett, Valerie Rosa, Ron Bailey, Bill Carter, Gary Minkler, Annie Rose De Armas, Lisa Marshall and The Daily Flash.
The CD also features steel guitarist Cyndi Cashdollar, harmonica player Mickey Raphael, violinist Joanna Hood and Israeli singer Saar Liven.
The final song on the album showcases Davies himself on "Bells of Belfast," a lyrically moving song that is a testament to his guitar playing.
Eric Apoe described the album as a "tribute CD that will no doubt be an historical addition to the Northwest musical legacy."
For more information about Davies, click here.
— Gene Stout
(EDITOR'S NOTE: Eric Apoe contributed editorial content to this story.)