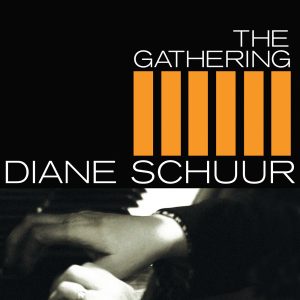 Jazz singer Diane Schuur, a Northwest native who has won two Grammy Awards, has fulfilled a longtime dream of recording her first country album, "The Gathering." The CD is due June 7 on Vanguard Records.
The collection of 10 classic country songs from the so-called golden age of the 1960s features tunes by such artists as Roger Miller ("When Two Worlds Collide"), Merle Haggard ("Today I Started Loving You Again") and Tammy Wynette ("Til I Can Make It on My Own"), as well as guest musicians Alison Krauss, Mark Knopfler, Larry Carlton, Kirk Whalum and Vince Gill.
The result of this gathering of classic songs and artists is an album of surprising warmth and emotion. Schuur's inner Patsy Cline is evident on the song "Why Can't He Be You" (actually a Hank Cochran song); and her jazzy side comes through on the poignant "Today I Started Loving You Again," which features Gill on harmony vocals.
The album is a tribute to Schuur's vocal talents, as well as the veteran artists who created some of country's greatest songs.
"I needed another direction for my music," Schuur says on her Web site. "This album is a natural fit for me. All the stars lined up, and nothing was forced. I waited a long time to do this kind of album. Those sessions in Nashville were a gathering of the spirits. . . ."
— Gene Stout
(EDITOR'S NOTE: A review copy of Schuur's album was provided by her record label. Opinions expressed are entirely my own.)