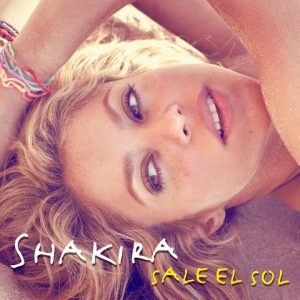 By MIKEL TOOMBS
If Shakira hasn't yet appeared in Seattle, maybe it's because she hadn't found the ideal venue. Judging by her largely Spanish-language new album, "Sale el Sol," the problem is now solved.
This bright Colombian would be a perfect fit for Bumbershoot's Fisher Green stage (this year sponsored by State Farm, although a good time was always insured), dancing to the album's sensual Caribbean rhythms and enhancing her worldbeat cred with the remarkably successful, trilingual World Cup anthem, "Waka Waka (This Time for Africa)." And make no mistake, this is Shakira at her most upbeat: "Cuando menos piensas, sale el sol," she sings. "When you least expect it, the sun comes out."
Just as happily, Shakira is still endearingly waka: "I'm crazy but you like it," she declares on "Loca," neatly summing up her appeal. And on the infectious (sorry) "Rabiosa" she flirts with Pitbull (reggaeton star El Cata is the lucky man who speaks Spanish on the alternate version), "If you like it mocha, come a little closer and bite me en la boca."
Visit Shikira's Web site by following this link.
To read Mikel Toombs' recent review of Courtney Love and Hole at Bumbershoot, click here.