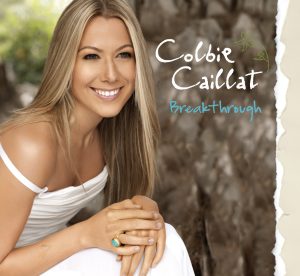 Singer-songwriter Colbie Caillat, whose career exploded two summers ago on Myspace.com with the release of the song "Bubbly," is launching a tour Sept. 17 at the House of Blues in Anaheim, Calif.
The summer and fall tour includes a concert Sept. 23 at Seattle's Showbox SoDo.
Caillat's breezy, romantic pop songs have become summer staples on pop radio.
The concert trek coincides with Caillat's new album, "Breakthrough," due in stores Aug. 25. The first single is "Fallin' for You," whose fans already include Miley Cyrus and Taylor Swift. Caillat appears Aug. 25 on "The Today Show" and Aug. 28 "The Tonight Show With Conan O'Brien."
Songs on the album were written by Caillat in collaboration with songwriters Kara DiGuardi, Rick Nowels, Jason Reeves and John Shanks.