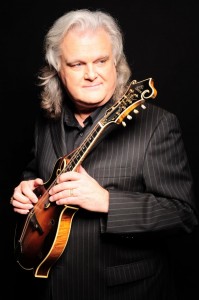 By GENE STOUT
Here's something a little different for Jazz Alley: Ricky Skaggs, the reigning king of contemporary bluegrass, performs June 13 at the downtown jazz palace.
Skaggs, accompanied by his band, Kentucky Thunder, performs music from his current album, "Music to My Ears." Accompanying him is his band, Kentucky Thunder, featuring Andy Leftwich (fiddle), Cody Kilby (lead guitar), Paul Brewster (tenor vocals, rhythm guitar), Eddie Faris (baritone vocals, guitar), Justin Moses (banjo, background vocals) and Scott Mulvahill (bass, vocals).
Show times are 7:30 and 9:30 p.m. Visit the Jazz Alley website for ticket prices and other details.
Winner of 14 Grammy Awards, eight Academy of Country Music Awards and eight Country Music Association Awards, Skaggs is getting great reviews for "Music to My Ears," which features new songs as well as freshly arranged classics. Included are a duet of the moving "Soldier's Son" by Skaggs and Barry Gibb (of the Bee Gees), as well as the new song "You Can't Hurt Ham," inspired by bluegrass legend Bill Monroe.
Read more about Skaggs at his official website.