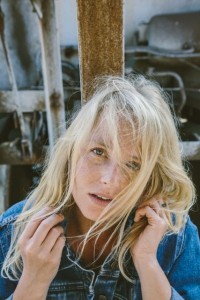 By GENE STOUT
While many Bumbershoot attendees will seek out their favorite acts, it's the unexpected that can make the three-day festival a memorable experience.
Lissie is an artist that may not be on your list, but perhaps should be.
Born Elisabeth Corrin Maurus, the Illinois-bred folk-rocker (who now lives in Ojai, Calif.) was picked No. 1 best new solo artist of 2010 by Paste Magazine. Her debut album, "Catching a Tiger," was released that same year. It was recorded in Nashville with producer Jacquire King, who has worked with Norah Jones, Josh Ritter, Kings of Leon, Modest Mouse and Tom Waits, among others.
Two years before that, Lenny Kravitz booked Lissie as the opener for his "Love Revolution" tour. She has since opened for Tom Petty and Bruce Springsteen.
Last year, her version of Fleetwood Mac's "Go Your Own Way" got a high-profile boost when it was featured in a Twinings Tea advertisement.
In July, Lissie released the video of "Further Away (Romance Police)" from the upcoming album, "Back to Forever." It was filmed along the Mississippi River in Rock Island, Ill., where she grew up.
Lissie, who performs at the Austin City Limits music festival Oct. 4-6, is also creating her own brand of mezcal with a company in Mexico.
At Bumbershoot, the singer-songwriter performs from 2:45 to 3:45 p.m. Monday at the Starbuck Stage.
Read more about Lissie here.