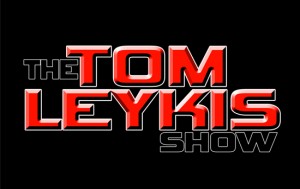 Longtime Seattle radio fans will recall the "Hot Talk" thrill ride of edgy, syndicated host Tom Leykis, whose syndicated show moved to KISW in 2005 when KQBZ ("The Buzz") became all-country station KKWF ("The Wolf").
At the time, "The Tom Leykis Show" was syndicated nationwide from Los Angeles on CBS Radio, but ended its run in 2009.
"The (New) Tom Leykis Show" will debut online Monday, April 2, at Blow Me Up Tom — with a 24/7 stream devoted to the show featuring Leykis live-webcasting two to five hours every weekday, followed by continuous replays until the next show.
Apps, including TuneIn, Windows Media Player, Winamp, WunderRadio and iTunes, will receive the show, which can be heard on PCs, Macs, iPads, Android tablets, smartphones and WiFi-enabled vehicles.
The Tom Leykis Show will also be accessible through his New Normal Network, which includes his wine-and-food show, "Tasting Room With Tom Leykis," and "Great Big Radio," created and hosted by Howard Hoffman. (GBR focuses on Top 40 Power Pop from the post-Beatle era, playing "the hits you remember as well as the tracks you forgot").
Facebook fans can also find Leykis here.
Dubbed a "shock jock" in his heyday, Leykis did a comical segment called "Leykis 101," in which he instructed men on "how to get laid."
Read a recent interview with Leykis from The Orange County (Calif.) Register.