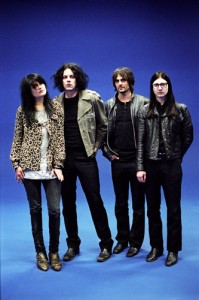 The Capitol Hill Block Party has added The Dead Weather, Jack White's band, as a headliner for the third day of the festival July 23-25 at the intersection of East Pike Street and 10th Avenue.
Now in its 14th year, the festival has expanded to three days, with such bands MGMT, Yeasayer, Shabazz Palaces and Champagne Champagne July 23; Atmosphere, Blonde Redhead, Blitzen Trapper, Mad Rad and !!! July 24; and Blue Scholars, Harlem, Fresh Espresso, the Dutchess and the Duke and the Globes July 25.
More will be announced later. Tickets are $23 for a single day or $60 for all three days. Tickets at the gate are $25. To order in advance, follow this link.
For more information about the event, visit the Block Party Web site.