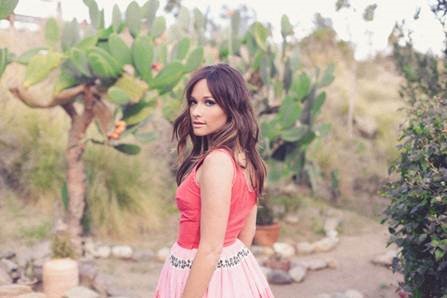 By GENE STOUT
Country singer Kacey Musgraves, who was one of the opening acts for Kenny Chesney in early June at CenturyLink Field, will perform her current single, "Blowin' Smoke," on "The Tonight Show With Jay Jeno" at 11:35 p.m. PT/ET Friday, July 26.
Written by Musgraves, Shane McAnally and Luke Laird, "Blowin' Smoke" is a song about waitresses working dead-end jobs at a diner. It's a working-class anthem that appeals to the heart of her fan base. Billboard called it a "swaggering barroom sing-along."
Musgraves has been getting good press lately. Rolling Stone magazine and the Los Angeles Times picked Musgraves' debut album, "Same Trailer, Different Park" (Mercury Records), as a "best album of 2013."
Visit Musgraves' website here.