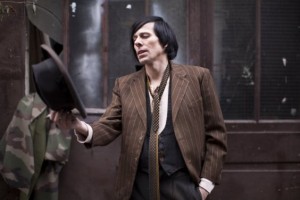 Prolific indie singer-songwriter Ken Stringfellow, co-founder of The Posies (with Jon Auer) and collaborator with Big Star and REM, will release a new album, "Danzig in the Moonlight," Oct. 2 on Spark & Shine Records.
Paste magazine will premiere the first single, "Doesn't It Remind You of Something" (featuring Charity Rose Thielen of The Head and the Heart). Read more about Stringfellow and listen to the song at the Paste website.
The Posies, who are still active today, were part of the late '80s/early '90s Seattle music explosion, signing to Geffen Records and releasing such albums as "Dear 23," "Frosting on the Beater" and "Amazing Disgrace."
In Big Star, Stringfellow played bass and sang and helped create the band's 2005 album, "In Space," its first since 1978. Stringfellow has collaborated with dozens of artists, among them Damien Jurado, The Long Winters, Mudhoney, Death Cab for Cutie, Snow Patrol, Neil Young and Patti Smith.
Songs on "Danzig in the Moonlight" include "Jesus Was an Only Child," "110 or 220 V," "History Buffs," "You're the Gold," 'Odrless, Colorless, Tasteless" and "Even the Forgers Were Left Fingering the Fakes."
Stringfellow will tour Europe this fall in support of the album. A U.S. tour will follow early next year.
Stringfellow's musical journeys have taken him to Lithuania, Peru, Tasmania, South Africa and other locales. Read more about Stringfellow on his website.