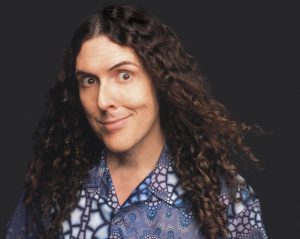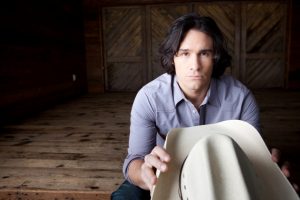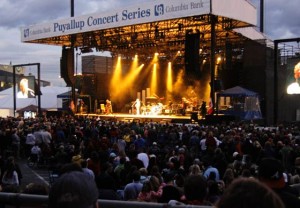 By GENE STOUT
The theme for this year's Puyallup Fair, one of the biggest of its kind in the United States, is "Make Your Escape."
That's the equivalent of saying, "Get out of town and head for the country."
The Fair marks the end of summer and the start of fall, opening Friday, Sept. 9, and closing Sept. 25. Like other fairs of its kind, it's all about food (Scones, Krusty Pups, Curly Fries, cotton candy and monster-sized burgers), professional rodeo competition, livestock exhibits (how often can you get close to a real pig pile?), stomach-churning rides (like the heart-stopping Vertigo Thrill Ride) and dozens of musical performances.
The grandstand lineup opens Friday with Joe Nichols and the Puyallup ProRodeo, followed by such performers as Selena Gomez and the Scene, Chicago and the Tacoma Symphony, Sammy Hagar and the Wabos, "Weird Al" Yankovic, Amy Grant and Michael W. Smith, Miranda Lambert, Big & Rich and Gretchen Wilson (with Cowboy Troy) and Michael McDonald and Boz Scaggs, as well as Counting Crows, Trace Adkins and Gloriana, and Larry the Cable Guy. And for kids and teens, there's Never Shout Never with The Maine, A Rocket to the Moon and The Downtown Fiction
There's always one act that's a bit out of the ordinary, and this year it's the Flaming Lips, the Oklahoma-based psychedelic alternative band. But the Lips should fit nicely with the Fair's fun, colorful vibe.
Band leader Wayne Coyne always climbs inside a human-sized plastic bubble and skims over the crowd. Costumes, balloons, puppets, video projections, giant hands, complex stage lighting and clouds of confetti are included in each show.
The band's most recent Northwest performances was on Memorial Day weekend at the Sasquatch! Music Festival at The Gorge.
Last year's fair attracted more than 1 million visitors. That's nearly twice the population of Seattle!
For those who like adult beverages, the Fair now offers the Park Bistro Wine Garden, Corona Cantina and The Club.
Get all the details about the concert lineup, admission, parking, special days and dining options at the official Puyallup Fair website.