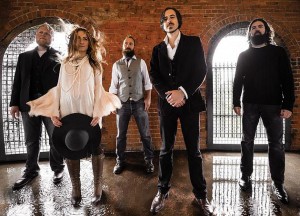 By GENE STOUT
The New Waterfront Festival will bring live music back to Seattle's waterfront in a big way.
Performers during the six-hour festival from 2 to 8 p.m. Oct. 4 at Waterfront Park include Vaudeville Etiquette, Geoffrey Castle, Wanz, ChebonChebon, McTuff and Stephanie Anne Johnson.
The festival boasts an historic first: Vaudeville Etiquette will perform a synchronized light show at 7 p.m. at the foot of the neon-lighted Great Wheel. The Seattle group's sound encompasses roots-rock, country, jazz and blues.
Fisherman's Restaurant will provide a salmon bake, and Highway 99 Blues Club will serve Cajun dishes. Family activities, vendors, performance art will be included.
The New Waterfront Festival is a collaborative event made possible by the City of Seattle, waterfront businesses, nonprofits and independent community groups. The purpose of the festival, aside from providing a day of family oriented entertainment, is to increase awareness and support for waterfront businesses during construction of the seawall through the fall of 2014 and the winter of 2015.
Learn more about the festival at the official website here.
And read more about Vaudeville Etiquette here.