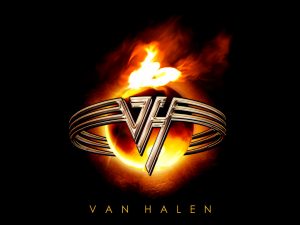 Jon Pareles of the New York Times was among critics who attended a very exclusive, intimate Van Halen performance Thursday, Jan. 5, at historic Cafe Wha? in Greenwich Village.
The event was a kickoff for the group's next tour beginning Feb. 18 in Louisville, Ky., following the Feb. 7 release of the band's first full-length album, "A Different Kind of Truth," with lead singer David Lee Roth since the group fired him in 1985.
Van Halen is scheduled to perform May 5 at the Tacoma Dome, according to the band's website.
"Last time I stood on a stage this low, we had to have the car back by midnight," Roth said in Pareles' review.
The set included a new song, "She's the Woman."
One of the reasons Van Halen chose to play at Cafe Wha? was that Roth's uncle, Manny Roth, owned the club in 1960s, when Jimi Hendrix and Bob Dylan played there. Manny Roth, 92, attended the show.
"It took us 50 years to get this gig," Roth said in the review. "It was easier getting into the Rock and Roll Hall of Fame."
Read Pareles' entire review here.