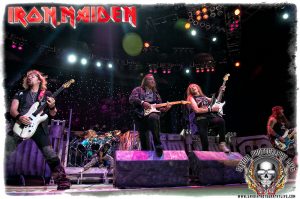 Seattle rock photographer "Iron Mike" Savoia shot these photos of last week's (June 22) explosive concert by Iron Maiden and Dream Theater at White River Amphitheatre near Auburn, Wash.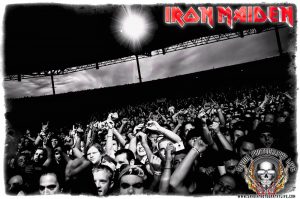 With a new album, "The Final Frontier," due Aug. 17, the heavy-metal band is criss-crossing the country with its powerful show. The first studio track from the album is "El Dorado," which was featured in the concert. Fans can see the artwork of the new album at the band's Web site.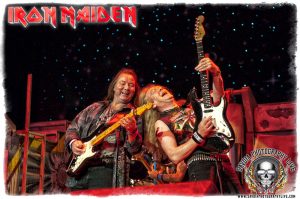 The upcoming album reunited Iron Maiden with longtime producer Kevin "Caveman" Shirley earlier this year at Compass Point Studios in Nassau, Bahamas. It's the same studio where the band recorded "Piece of Mind" in 1983, "Poweslave" in 1984 and "Somewhere in Time" in 1986. The studio was built in 1977 by Island Records found Chris Blackwell.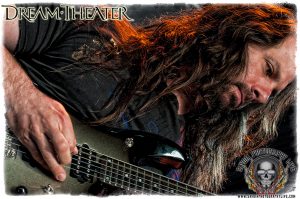 Opening the show was Dream Theater, a progressive-metal band founded in 1985 as Majesty by John Petrucci, John Myung, and Mike Portnoy while attending Berklee College of Music in Boston.
Here's the setlist for Iron Maiden's show:
1. The Wicker Man
2. Ghost Of The Navigator
3. Wrathchild
4. El Dorado
5. Paschendale
6. The Reincarnation Of Benjamin Breeg
7. These Colours Don't Run
8. Blood Brothers
9. Wildest Dreams
10. No More Lies
11. Brave New World
12. Fear Of The Dark
13. Iron Maiden
Encore:
14. The Number of the Beast
15. Hallowed Be Thy Name
16. Running Free
And here's a YouTube video of the concert that depicts the crazy energy of the performance.