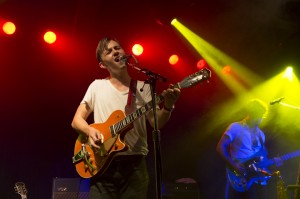 By GENE STOUT
Norwegian-bred singer-songwriter and guitarist Sondre Lerche played the Crocodile Café Tuesday, and Seattle photographer Jim Bennett was there to capture a few photos.
According to Bennett, Lerche has been celebrating his 30th birthday (Sept. 5) at every show on the September portion of his tour.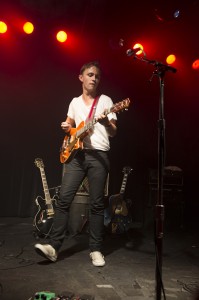 Last year, Lerche started a record label and is re-releasing his first few recordings on vinyl. The show featured a lot of older material. Read more about him here.
Fancy Colors — featuring Zac Colwell (Of Montreal) and Dave Heilman (Regina Spektor) — opened the show, then served as Lerche's backup band. (Readers may also recognize Colwell and Heilman from the band Jupiter One.)
In a review of Lerche's 2009 album, "Heartbeat Radio," Mikael Wood of the Los Angeles Times wrote, "No matter what genre he's working in — fuzzy garage rock, breezy vocal jazz, acoustic folk-pop — this young Norwegian singer-songwriter crafts catchier choruses than many musicians who've been working twice as long as he has."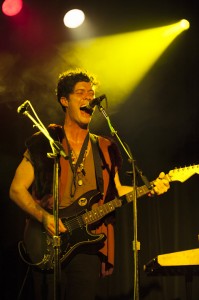 As for Fancy Colors, Bennett described the Brooklyn duo as "ethereal at times, driving at times, with lots of looping and varied instruments (including flute, guitar, keyboard, drums and percussion)."
The duo's full-length album is titled "Near Equator."
Jim Bennett is an occasional contributor to GeneStout.com. Visit his website here.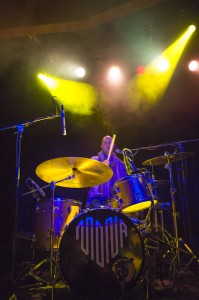 Watch Lerche's "Private Caller" video below.