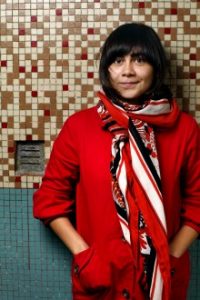 Sister cities Seattle and Reykjavik, Iceland, are coming together for a unique showcase of live music at 8 p.m. Friday, Nov. 5, at the Crocodile Cafe.
The "Sister City Showcase: Reykjavik Calling" is presented by KEXP-FM in partnership with the City of Reykjavik, the Seattle City of Music Festival, Icelandair and Iceland Naturally. It's part of an ongoing campaign to bridge the musical cultures of two like-minded cities and introduce music fans to a lot of new sounds.
Admission is free at the 21-and-over event until the Crocodile reaches capacity.
Representing Iceland are Mugison, Sindri Mar Sigfusson of Sin Fang Bous, Lay Low and Petur Ben.
Representing Seattle are John Roderick of The Long Winters, Rachel Flotard of Visqueen, Rusty Willoughby of Cobirds Unite, Jason Dodson of the Maldives, and Nathan Wade.
"I think the musical output of these cities is frightening," Mugison said in a news release. "Is it stroke of luck? Something in the water? Blood-bonds of music and the smell of rain? I have had so many of you in my ear; I don't feel like I'm coming to do a gig, more like I'm coming for a reunion."
Kevin Cole, KEXP's senior director of programming, added: "Iceland has an amazingly rich and diverse music culture—much like Seattle. KEXP is excited to present an evening of cultural exchange—sharing some of the best Icelandic singer-songwriters with some of our own for a special night of live music."
For more information on the event, including bios and videos, follow this link.
Read my interview with Flotard about the release of Visqueen's current album, "Message to Garcia."