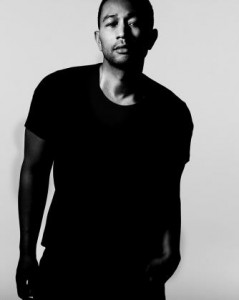 By GENE STOUT
John Legend's upcoming 20-date tour, named for the hit song "Made to Love," opens Oct. 20 and includes a concert Nov. 25 at Seattle's Paramount Theatre.
The nine-time Grammy Award winner has released the sexy, romantic video for "All of Me," the third single from his fourth studio album, "Love in the Future." The song and video is the follow-up to "Made to Love."
Nabil Elderkin, who has worked with Kanye West, Frank Ocean, Bon Iver and others) directed the video of "All of Me" (see below). The romantic video features Legend's new wife, Chrissy Teigen, and footage from the couple's wedding and honeymoon in Lake Como, Italy.
Singer, reality star and talk-show host Tamar Braxton, whose album "Love and War" was released Sept. 3, is a guest on the tour.
Originally signed to Kanye West's G.O.O.D. Music label, Legend launched his career with a series of collaborations with established artists, including West's "All of the Lights," Jay-Z's "Encore" and back-up vocals on Alicia Keys' 2003 song, "You Don't Know My Name."
Legend released his first album, "Get Lifted," in 2004 on Columbia Records. The album yielded Legend's first hit single, "Ordinary People," and led to multiple Grammy Awards.
Find details about Legend's tour on his official website. Or visit the Paramount Theatre website here.