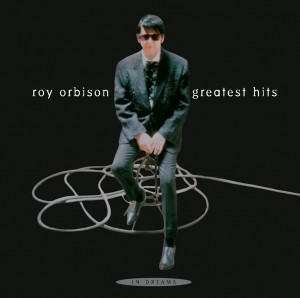 By GENE STOUT
In case you missed it, Roy Orbison's "In Dreams — Greatest Hits" (Legacy Recordings) was recently reissued after being out of "print" for nearly two decades.
That means a generation has passed since the Texas-born troubadour's compilation CD was released — just a year or two before he died in 1988 at 52.
At the time the album came out, the Rock and Roll Hall of Famer was enjoying a resurgence of popularity, in part because of his role in the rock 'n' roll supergroup the Traveling Wilburys, featuring Orbison, Bob Dylan, George Harrison, Tom Petty and Jeff Lynne. The Oribson song "In Dreams" was also featured in the eerie David Lynch film "Blue Velvet." One of rock 'n' roll's early greats was back in the public eye.
Using the original arrangements, Orbison re-recorded the album with state-of-the-art sound, a big improvement over the original monaural recordings of the '50s and '60s.
The 19-song collection opens with the spectacular "Only the Lonely" and closes with "Blue Bayou." Among the famous songs are "In Dreams," "Crying," "Dream Baby," "Working for the Man," "Falling,' "Oh, Pretty Woman" and "Ooby Dooby."
It's a perfect tribute to an artist whose life was cut short by a heart attack while in the midst of a career renaissance that followed a long period of personal tragedy, poor health and declining popularity.
Once dubbed "the Caruso of Rock," Orbison had an incredible vocal range (and breathtaking falsetto), which can be fully savored on "In Dreams — Greatest Hits."