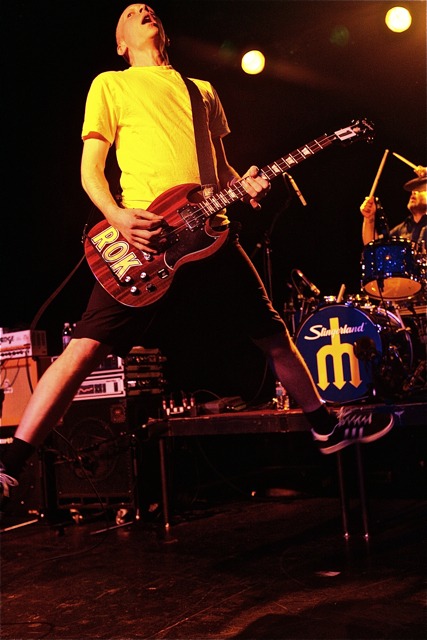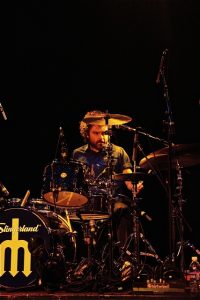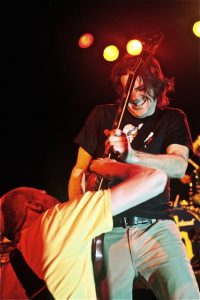 The Presidents of the United States of America, also known as PUSA for the short-of-breath, saluted their constituents in a show last Friday (Feb. 12) at The Showbox at the Market. (The group also played Feb. 13.)
Unfortunately, I was out of town and missed the concert, which included sets by People Eating People and Black Daisy, as well as an appearance by PUSA co-founder and guitarist Dave Dederer (the band's current lineup includes singer and "basitarist" Chris Ballew, "guitbassist" and vocalist Andrew McKeag and drummer-vocalist Jason Finn).
Seattle photographer Joe Graziano captured the above photos of the typically hyper-kinetic show. (Check out Graziano's Web site here).
PUSA — known for its clever and always humorous songs — dubbed the show PUSAfest 10 and its talking about making the multi-act concert an annual event. Read about it on the band's Web site here. You can also find the band on MySpace.com.
Here's an interview I did with the band in 2008 for the Seattle Post-Intelligencer.
And here's a video of the song "Lump":