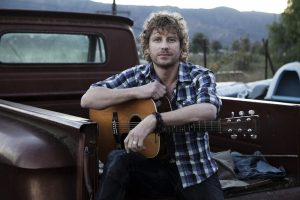 By MIKEL TOOMBS
Happy Record Store Day, lower Queen Anne!
OK, the Seattle neighborhood isn't the only one to enjoy the benefits of the annual celebration of the enduring legacy of the independent record shop, which this year vinyl-ly arrives Saturday (April 21).
After all, stores across the country will be graced by live appearances and special seven-inch releases (Coldplay! The Black Keys! Star Anna at Ballard's Sonic Boom!), including the physical debut of the David Lynch Foundation's "Music That Changes the World," which is curated by new Rock and Roll Hall of Fame inductee Donovan and features a typical mix of the all-star (Peter Gabriel, Slightly Stoopid) and the bizarre (a bonus track by Julio Iglesias Jr.).
Another notable vinyl release is "Devo: Live 1981 Seattle," a previously unavailable LP from the Devo archives.
But back to lower Queen Anne. Here, Silver Platters (in the former Tower Records location at 701 5th Ave. N.) hosts performances, beginning at noon, by Will Hoge, Gravel Road, Dar Williams, Caveman and Perfume Genius.
And if that's not enough, the neighborhood's Easy Street Records (20 Mercer St.) is the spot for a 1 p.m. appearance by Dierks Bentley, who also performs that night at Everett's Comcast Arena. Naturally, there's a catch; you have to purchase a copy of the country superstar's newest CD, "Home," at either of Easy Street's stores (the other is at West Seattle's Alaska Junction) but then, you should do that anyway.
"Record Store Day is such a great event that has hardly had any attention in country music," Bentley said in a publicity statement. "Some of the coolest product comes out on this day at indie retailers, and I wanted country fans to be able to get in on the action.
"I may have a few surprise guests up my sleeve, too. I'm really excited to take over Easy Street for an hour that afternoon," he said, adding, "Seattle is such a great music town."
For more information, visit the Record Store Day website here.
(EDITOR'S NOTE: Mikel Toombs is a frequent contributor to GeneStout.com. Read his recent story on Anais Mitchell here.)