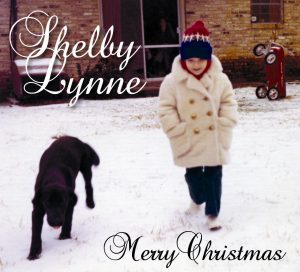 With the launch this year of her own recording label, Everso Records, Grammy-winning singer-songwriter Shelby Lynne was finally free to release a first-time Christmas CD on her own terms.
Arriving in stores in late October, "Merry Christmas!" could have done without an exclamation point. And that's not a bad thing. This is an album that is more soothing than holly-jolly, though most of the songs are traditional favorites: "Silver Bells," "Silent Night," "White Christmas" and "Rudolph the Red-Nosed Reindeer," among others.
The album blends country, bluegrass, folk and jazz in an easy-going style that sounds as though it was was recorded in her living room.
Though Lynne's voice is characteristically sultry and soulful, an unmistakable fireside warmth infuses each song. She interprets these holiday classics with a bittersweetness that reflects real life.
Lynne includes two original songs of her own: "Ain't Nothin' Like Christmas," a boogie-infused tune featuring acoustic bass; and "Xmas," a jazzy, melancholy reflection on less-than-perfect holidays of the past.
"Merry Christmas!" follows the 2010 release of her Everso Records debut CD, "Tears, Lies and Alibis."
I talked to Lynne last spring about both CDs. Read my interview by following this link.
You can also read about both albums on Lynne's Web site.
— Gene Stout