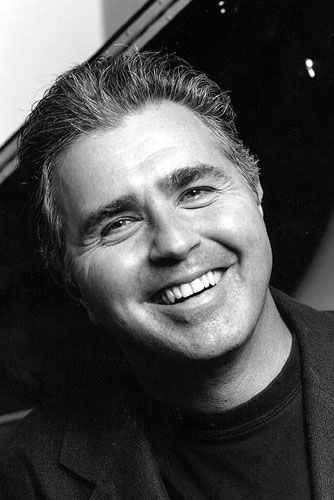 Singer Steve Tyrell may have picked the hottest week of the year to play Seattle, but don't let a heat wave keep you away from one of his wonderful shows.
Backed by a five-piece band, Tyrell is rolling out his Burt Bacharach tribute at Jazz Alley, with shows scheduled through Sunday (July 11). And he's throwing in a great selection of other standards for people who love music with a rich history.
Last night (July 6), Tyrell and company opened a six-night run with such classic tunes as "It Had to Be You," "The Look of Love" and "Isn't It Romantic?" — all sung in a warm, slightly raspy baritone that makes every song sound romantic. His style is so laid-back that he makes complicated songs sound effortless.
The opening show was Tyrell's first performance after an extended break that included a stop in his native Texas to watch the Fourth of July fireworks on Lake Austin in the state capitol.
Tyrell kicked off the show with a wistful "Don't Get Around Much Anymore," a song that set the tone for his nearly two-hour set. He followed it with "The One I Love (Belongs to Someone Else)," written in the 1920s by Isham Jones and Gus Kahn, and the Billie Holiday classic, "The Mood That I'm In."
Tyrell shared many stories during the set, from a life packed with memories of famous people and places. His career began in his hometown of Houston, where he scored R&B hits before moving to New York City at age 19 to work for Scepter Records.
There he crossed paths with such songwriting teams as Carole King and Gerry Goffin and Barry Mann and Cynthia Weil, but it was Bacharach and Hal David who really put his career into motion.
Tyrell sang a number of songs from his Bacharach tribute album, "Back to Bacharach," among them "I Just Don't Know What to Do," "The Look of Love" and "I Say a Little Prayer," cleverly sung from a male perspective ("I only had to change two words," he said).
Tyrell filled the show with many other standards, including an exquisite "Bewitched, Bothered and Bewildered" that featured guitarist Steve Cotter in one of many excellent spotlight performances during the set.
Tyrell told a story about how amazed he was to learn on TV that astronauts on the Space Shuttle, who had no sunrises and sunsets to help them keep track of time, used his recording of "On the Sunny Side of the Street" (originally written by Jimmy McHugh and Dorothy Fields) as their daily wakeup call.
Tyrell shared two other McHugh-Fields songs, the stirring "I Can't Give You Anything But Love, Baby" and "I'm in the Mood for Love," sharing anecdotes about the songwriters and their lives. (McHugh and Fields were rumored to have had an affair while writing songs together. "I think they were doing research," Tyrell quipped.)
Tyrell had fun with Billie Holiday's "I Can't Get Started," created by Ira Gershwin and Vernon Duke, changing the famous lyric, "I've been consulted by Franklin D.," to "I've been consulted by President Obama." The song was featured on Tyrell's 1999, "A New Standard."
He mentioned how unlikely an album of standards might have seemed in the 1990s, when Seattle's grunge bands dominated the record charts. He also noted that Seattle has been a breeding ground for great music for decades, from Ray Charles and Quincy Jones (both friends of his) to Jimi Hendrix and Nirvana. He was amazed, he said, to find the mixing board from Hendrix's Electric Lady Studios at the Experience Music Project; he recalled working on it back in the day, though he said his memory was fuzzy.
Tyrell closed the set with a lovely "The Way You Look Tonight" (the song he recorded for the movie "Father of the Bride," which helped launch his solo career) then returned for an encore of Fats Waller's "Ain't Misbehavin' " and another song that Billie Holiday made famous, the teasing "What a Little Moonlight Can Do."
In addition to Cotter on guitar, Tyrell's band features Lyman Medeiros on double bass, Kevin Winard on drums, Quinn Johnson on piano and Jon Allen on keyboard.
Tyrell performs at 7:30 p.m. Wednesday and Sunday (July 7 and 11) and 7:30 and 10 p.m. Thursday through Saturday (July 8-10). Doors open at 5:30 p.m. Tickets are $28.50 at JazzAlley.com.
Read my preview of Tyrell's Jazz Alley engagement here.
And here's my first interview with Tyrell in 2002, when he opened for Linda Ronstadt at Chateau Ste. Michelle.