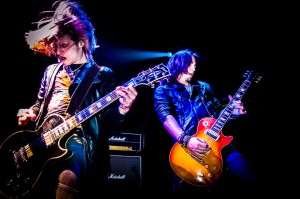 By GENE STOUT
The fun, madness and exhilarating discoveries that make each SXSW a special experience began today, March 7, in Austin, Texas.
This year's festival and conference on music, film and interactive media continues through March 16 at the Austin Convention Center and dozens of downtown venues.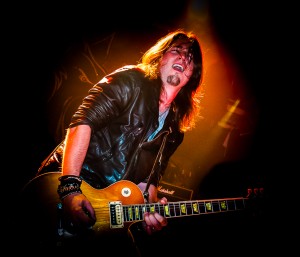 The event kicked off with a keynote speech by Texas author and artist Austin Kleon, who asked the provocative question, "Has SXSW gotten too big? Is it over?" in a report by Omar L. Gallaga in Austin360.com. Read it here.
"In tackling the subject of SXSW's growth, Kleon suggested making more human connections, sharing instead of self-promoting all the time and avoiding 'Vampires,' people who drain your energy instead of energizing you," Gallaga writes.
Those who attend primarily for the music can sample an overwhelming smorgasbord of acts.
New to the festival this year is up-and-coming British hard-rock quartet Cage the Gods, formed in 2012 by Irish vocalist Peter Comerford and Scottish guitarist Jam, and later joined by bassist Mitch Witham and now drummer Colin Jones. The band's debut album, "Badlands," is due March 25 on The End Records (see the video of the song "Favourite Sin" below).
Classic Rock magazine recently devoted a two-page "Hottest New Bands" spread to the fast-rising band, comparing them to early Rolling Stones, Led Zeppelin or AC/DC. A quote at the top of the article reads, "If there isn't room for us in the rock scene, then we'll make room."
"All four of us have been in a few bands, but never anything that's got this sort of attention," Jam says.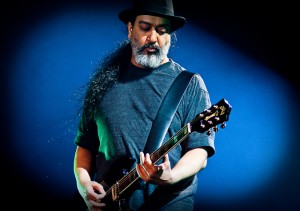 As part of its first tour of the U.S., Cage the Gods plays Thursday, March 13, at Austin's Lit Lounge. Get the details here.
The accompanying photos of Cage the Gods were taken by former Seattle photographer John Brott, currently living in London. Brott is an occasional contributor to this website. Check out his recent photos of Alice in Chains' concert at London's Alexandra Palace here.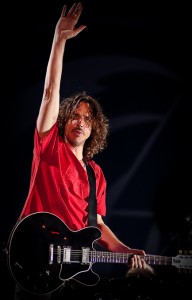 Also appearing at SXSW is Seattle band Soundgarden, which is slotted to play the iTunes Festival March 13 at Austin's Moody Theater (Brott also took the photos of Soundgarden).
Soundgarden will perform all the songs from its biggest album, "Superunknown," on the 20th anniversary of its release. The concert will be streamed live on iTunes in the U.S. and more than 100 other countries.
Drummer Matt Cameron, who divides his time between Soundgarden and Pearl Jam, will join Soundgarden at the iTunes Festival. Visit Soundgarden's website here.
And get all the details about SXSW 2014 here.