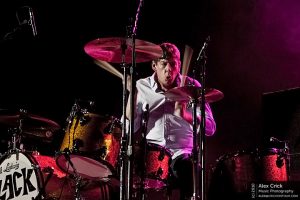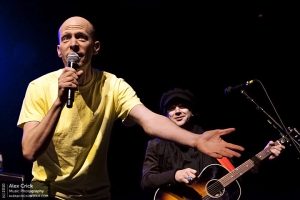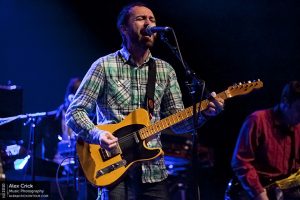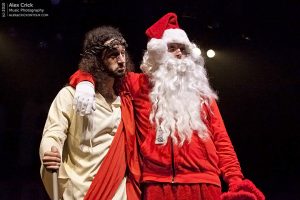 With surprise guests The Presidents of the United States of America, as well as such previously announced bands as Broken Bells, The Black Keys, Jimmy Eat World and Temper Trap, the 2010 Deck the Hall Ball was as irresistible as a platter of Christmas cookies.
Deck the Hall Ball began in the 1990s — a generation ago — and remains one of Seattle's longest-running Christmas-themed rock shows. But host station 107.7 The End (KNDD-FM) appears to have dropped "annual" from the party's billing. After all, why call attention to the fact that the holiday tradition embraced by hordes of today's teenagers was once attended by their parents?
The six-hour lineup Wednesday, Dec. 8, at WaMu Theater began with buzz bands Sleigh Bells and Temper Trap, followed by Cake, The Presidents, Jimmy Eat World, The Black Keys and Broken Bells — bands that reflected the station's playlist, past and present. Because of night classes, I was only able to see The Black Keys and Broken Bells, which could have been a double bill all by itself.
The Black Keys. featuring drummer Patrick Carney and singer-guitarist Dan Auerbach, performed a powerful set featuring a raucous, blues-rock sound aimed at a young audience. The set, one of the best of the show, featured many songs from the duo's current album, "Brothers," which landed on Rolling Stone's "Best Albums of 2010" list.
By contrast, official headliner Broken Bells seemed almost laid-back. The collaborative group featuring James Mercer (of the Shins) and Danger Mouse (of Gnarls Barkley) included five additional musicians. The group performed an engaging set of pop-rock songs with a strong electronica influence. Mercer's high, melancholy voice was the set's most distinctive element.