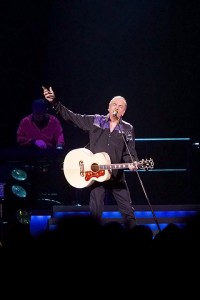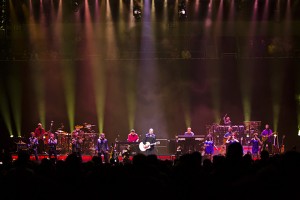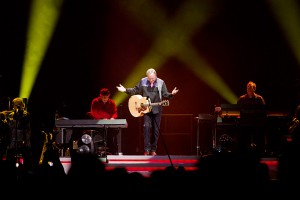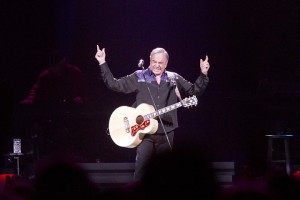 By GENE STOUT
You may have little use for Neil Diamond and his schmaltzy, can't-get-'em-out-of-your-head pop and rock tunes. But at 71, the man is still an impressive entertainer with legions of fans who usually aren't disappointed when he comes to town.
Neil Diamond's summer tour stopped at KeyArena Monday, July 23, for a nearly two hours of his greatest hits. The show stopper was an extended version of "Sweet Caroline" that rocked the house.
Seattle photographer Alex Crick was there to capture the photos in this post. All approved photographers were required to shoot from the back of the arena with long lenses. But the perspective helped Crick to show just how large the production was. Crick also noted that Diamond "likes big hand gestures." (Click on each photo for a larger image.) Visit Crick's website here.
Read my review in the Seattle Times. And find out where Diamond is performing next by visiting his website.