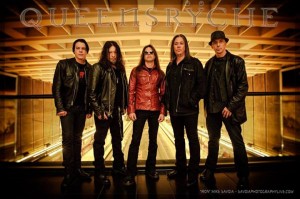 By GENE STOUT
As I reported in The Seattle Times on Monday, the members of Northwest progressive heavy-metal band Queensryche have settled their nearly two-year legal dispute that began with the firing of lead singer Geoff Tate.
A subsequent court ruling allowed Tate to use the band's name, resulting in two Queensryches and a lot of confusion among fans.
But as part of the out-of-court settlement, original Queensryche members Michael Wilton, Eddie Jackson and Scott Rockenfield, as well as newer members Todd LaTorre and Parker Lundgren, will now be the only band recording and touring as Queensryche and performing songs from a musical catalog that spans more than 30 years.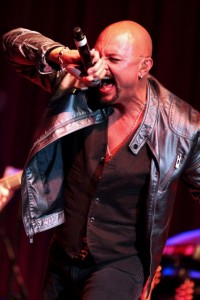 Tate will pursue "other endeavors," according to a joint statement from both sides, but will have the exclusive right to perform the concept albums "Operation: Mindcrime" and "Operation: Mindcrime II" in their entirety in unique performances. (Queensryche will also be able to perform songs from the "Mindcrime" albums, but not in their entirety.
Queenryche's corporate assets will be evenly divided among Wilton, Jackson, Rockenfield and Tate. The Grammy-nominated band has sold more than 30 million albums worldwide since the 1980s. (Another original member, influential guitarist Chris DeGarmo, left the band in 1997 without explanation; he has worked for years as a charter jet pilot.)
Tate will continue on as "Geoff Tate: The Voice of Queensryche." He'll do a summer farewell tour (as Queensryche), featuring bassist Rudy Sarzo, guitarists Robert Sarzo and Kelly Gray, drummer Simon Wright and keyboardist Randy Gane. The two-month tour opens July 30 in Hermosa Beach, Calif.
Look for Wilton, Jackson, Rockenfield, LaTorre and Lundgren to come out swinging in the fall with a re-launch of Queensryche.
The story on The Seattle Times' SoundPosts blog has received more than 41,000 page views, an apparent record for the popular music blog. Read the entire post here.
And read my previous Seattle Times story in June 2013 about the band's legal woes here.
Also, Tate did a Q&A interview with Billboard magazine this week. Click on this link to read it.
Visit Queensryche's "official" website here. And Tate's website here.