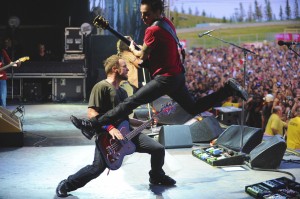 On its 20th anniversary live album, available Tuesday, Jan. 18, Pearl Jam is careful to avoid the greatest-hits trap that can fossilize a band's career, no matter how great the material.
"Live on Ten Legs," a seamless, 18-track collection of live tracks that sounds as though it was recorded at a single concert, is perfect for the devoted fan and CD hoarder who can't get enough of the mighty Seattle band's raucous yet reflective brand of rock 'n' roll.
It's also a good choice for an eager young newbie — i.e., someone born after the band's initial burst of fame in the early '90s — who views the group's music as essential classic rock, even if live albums are an anachronism in an era of iPods, Facebook and YouTube.
The songs were recorded during the band's 2003-2010 world tours by recording engineer John Burton, but remixed and remastered for the CD by longtime Pearl Jam engineer Brett Eliason.
There's a dearth of big singles (save for the over-played "Jeremy"), and much of the material has been available previously on live albums recorded from the soundboard. But the songs crackle with energy and excitement.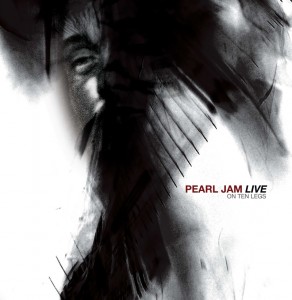 It's curious that a live album would follow the recent launch of Pearl Jam Radio, where fans can gorge themselves on the band's classic tunes 24/7. It may simply prove that hardcore followers can never get enough.
The CD opens with "Arms Aloft" (paying tribute to Joe Strummer), "World Wide Suicide" and "Animal," a standout track demonstrating the collective power of bassist Jeff Ament and drummer Matt Cameron.
PiL's "Public Image" offers a dose of unexpected zaniness, and a captivating, nearly six-minute version of favorite concert closer "Yellow Ledbetter" features standout performances by Eddie Vedder and guitarists Stone Gossard and Mike McCready.
"Live on Ten Legs" will be available from Island Records — in digital, CD and deluxe versions. The deluxe package includes CD, double-LP, four reprinted mini-posters, five live photos and a souvenir tour laminate. The album is a follow-up to the band's 1998 release, "Live on Two Legs."
Visit Pearl Jam's Amazon store by following this link. You'll find the band's Web site here.