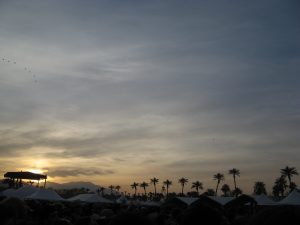 In its coverage of the 11th Coachella Valley Music and Arts Festival last weekend (April 16-18) in Indio, Calif., LA Weekly took issue with positive reviews in the Los Angeles Times and offered five suggestions on how the festival could be improved.
Here's a quote from a story by Dennis Romero in LA Weekly: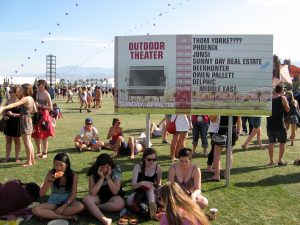 "We saw plenty of dirt, fistfights, near-riot conditions at the gates on Friday. While the festival retained some of its magic, especially at dusk, its expansion to 75,000 people (and surely there were more Friday as people crashed the gates, got in with counterfeit tickets, or simply walked in without paying) changed the vibe for the worst.
"We must have been at a different event than the one the Times attended."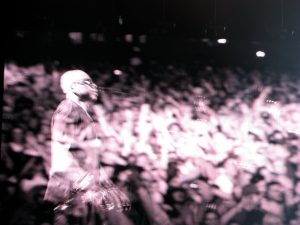 Among the suggestions? Pare attendance back to 60,000 from more than 75,000.
You can read the LA Weekly story here.
In defense of the L.A. Times, the paper's coverage was balanced with pros and cons. Read an interesting backround story about the state of the festival and its history here. And for a musical perspective, follow this link.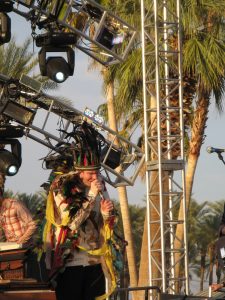 The New York Times was also at the festival, dispatching one of the country's top music critics, Jon Pareles, who described Coachella as "a festival that catalyzes reunions and reappearances" (rock band Pavement among them). Here's his report.
I wish I could have attended Coachella this year, but I would have missed Soundgarden's historic reunion performance at Showbox at the Market. Read about it here.
If you attended Coachella, please post a brief comment about your experiences below.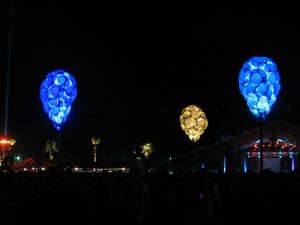 (Editor's note: The images in this post were generously provided by Northwest photographer Mark Stock.)
Watch a video of Gorillaz (with De La Soul) perform "Feel Good Inc." at the festival on YouTube.