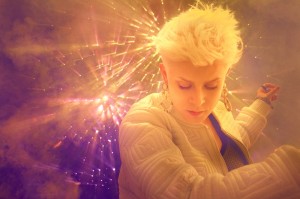 By GENE STOUT
Pass the beer and put me on the guest list for the 2011 Heineken City Arts Festival.
The second annual city-wide Seattle event returns Oct. 20-22 at more than a dozen Seattle venues, among them Benaroya Hall, Paramount Theatre, Showbox Market and Showbox SoDo, Crocodile Café, The Triple Door and The Comet.
Headliners include Ryan Adams, Built to Spill, Robyn, Crystal Castles and Ozomatli, as well as such notable acts as Shelby Lynne, The Get Down Stay Down, Felice Brothers, USF, Boxer Rebellions, Blackalicious, Mudhoney, The Helio Sequence, the recently reunited Fastbacks and many others.
The annual arts and music festival is sponsored by City Arts Magazine and features four solo premieres, including Montreal projection artist Daniel Barrow (who has collaborated with Antony and the Johnsons), Miranda, July and others), Steve Cuiffo of the Foundry Theatre (in his one-man tribute to Lenny Bruce), Portland's Erin Leddy (Hand2Mouth Theatre) and Seattle's Jose Bold (of "Awesome").
Passes, $69, are available now at the City Arts Festival website, where you can view the complete schedule. Tickets to individual shows will be available beginning Aug. 24.