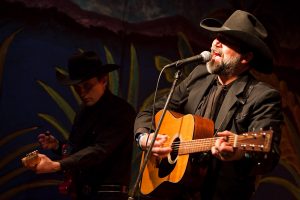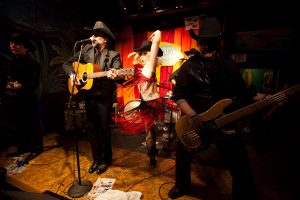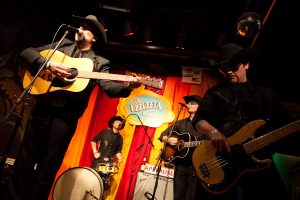 Seattle's wildly entertaining and always rebellious country band Brent Amaker and the Rodeo performed an official SXSW showcase Wednesday, March 16, at the Velveeta Room in Austin, Texas.
The band has wide appeal beyond traditional country, whipping crowds into a whiskey-driven frenzy.
Seattle photographer Christopher Nelson is on assignment at the annual music festival, where hundreds of bands converge in an orgy of music, carousing and Texas barbecue.
Read more about SXSW here.
Follow this link to a previous posting of Nelson's photos from the 2011 SXSW festival.
Brent Amaker and the Rodeo will tour Europe this year, as well as the U.S. Here's a link to the band's Web site.
Check out the band's video of "Saddle Up," directed by Jason Sievers, who created the video from existing tour photos. Each scene was built in Photoshop as an animated GIF, making the video jump and jive like an animated scrapbook. Watch it here.
–Gene Stout