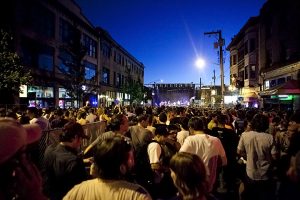 Here are photos of the Capitol Hill Block Party on Saturday (June 24), courtesy of Seattle photographer Alex Crick.
The three-day festival featured such bands as MGMT, Shabazz Palaces, Yeasayer, THEESatisfaction, Blitzen Trapper, Black Breath, !!!, Atmosphere, Blue Scholars, The Maldives and The Dead Weather.
For a previous post on Block Party, click here.